Scam Gangs in Myanmar Spark Investigation, Malaysian Woman, 22 Still Missing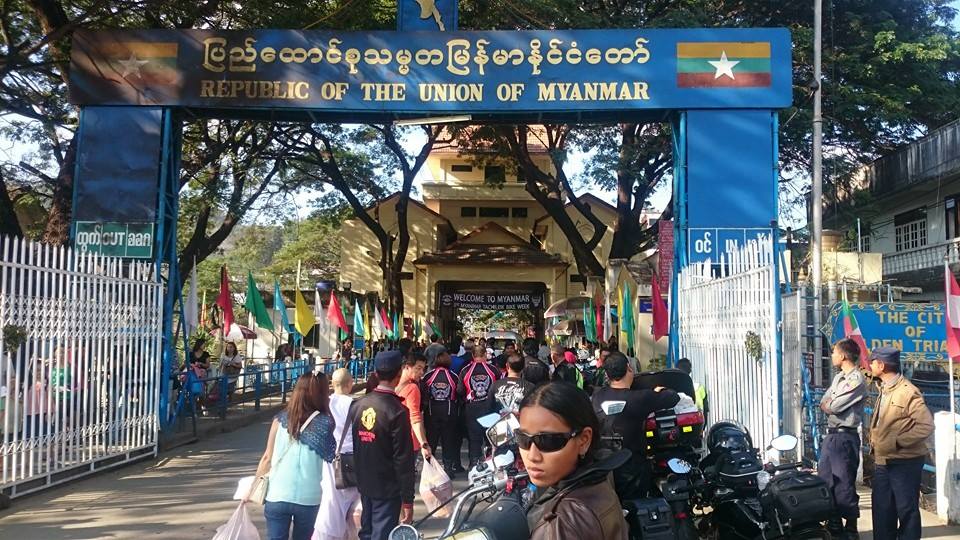 Since last year, more than 140 Thais have sought assistance after being deceived by online scam gangs into working in Myanmar's Shan state, with approximately 60 rescued so far, according to the Consular Affairs Department.
The department's director-general, Ruj Thammongkol, presented the update during a meeting on Wednesday with representatives from various organisations seeking solutions to expedite victim repatriation.
Paveena Hongsakul, president of the Paveena Foundation for Children and Women, and representatives from the Thai embassy in Yangon, the Chiang Rai Chamber of Commerce, and the Migrant Worker Assistance Centre in Chiang Rai were among those in attendance.
According to Pol Col Sanya Niumpradit, Police Attache of the Royal Thai Embassy in Myanmar, many Thais are enticed by online adverts on social media offering increased earnings and attractive welfare packages.
They were later victims of scammers, with their passports stolen, he said, adding that many had sought assistance from the embassy.
According to Pym Chaiyasan, the embassy's first secretary, the majority of the victims were from Thailand's northeastern and central provinces, with no Chiang Rai natives among them.
According to Amnat Phalapleewan, director of the Consular Department's Thai Nationals Overseas Interests Protection Division, the majority of them were enticed to work illegally in Myanmar.
"Approximately 140 people asked for our assistance, but we have only been able to repatriate 63 of them so far," he stated. "The issue is that the rescue procedure can take two to three months."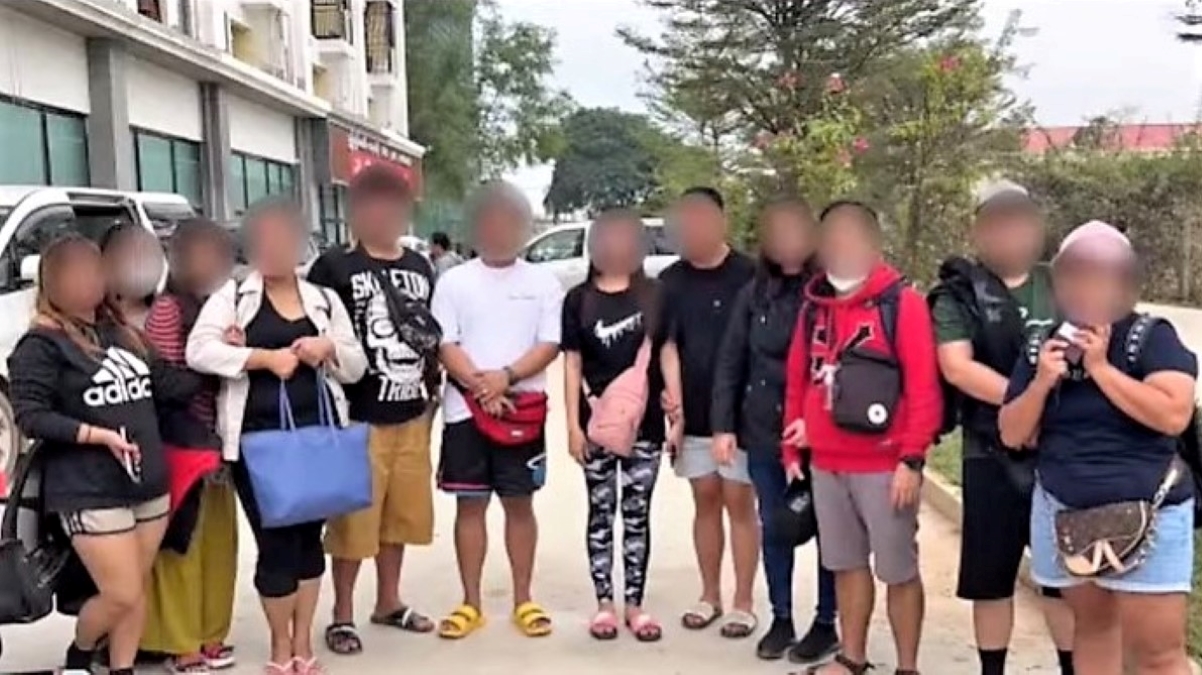 According to him, establishing an investigation centre to punish those who file false complaints with the division might cut the rescue process down to a few weeks.
An immigration office in Chiang Rai also stated that Thais who were persuaded by criminals did not use the Mae Sai immigration checkpoint to enter the border. Instead, they used natural crossings, making it difficult for investigators to track them, according to the report.
According to a survey by The Border Consortium (TBC), 11 out of 18 Thais aged 20-30 were rescued from contact centre gangs between November and January, with the others still unrescued. The victims saw job postings on Facebook, Line, and TikTok promising free food and lodging as well as big compensation in the Myanmar border town of Tachileik.
They were, however, moved to other places in Shan state to work for contact centre gangs after crossing, according to the report.
According to the report, some of them were forced to sign contracts written in Chinese and were abused, while others were forced to sell sex.
The Paveena Foundation for Children and Women issued a similar statement, claiming that some of the women were forced to take drugs and become prostitutes, while others were kept for ransom.
Meanwhile, a Malaysian woman who had been reported missing in Chiang Rai, Thailand, since 1 June has appeared in recordings yesterday, 7 June, claiming to be "safe and healthy."
Angie Chong Sum Yee, 22, had travelled into Chiang Rai on her own on Monday, May 29.
Her family last heard from her on Thursday, 1 June, when she emailed them images of herself trekking 250 kilometres to the northernmost region of Mae Sai in Chiang Rai province. Human trafficking has occurred in the area in the past.
Chee Choy Wen, her mother, had made a public Facebook post asking for the public's assistance in locating her. Thai authorities, including immigration and tourist police, have initiated a hunt for the missing Malaysian since then.
However, in the middle of the desperate search for Chong, three dubious videos appeared on Facebook yesterday.
According to Sin Chew Daily, the films were posted by a new Facebook account called "Moe Aye."
Two of the three films were captured by a camera photographing a phone that was playing footage of Chong, prompting netizens to ask why "Moe Aye" did not directly submit the videos to Facebook.
Following the release of the recordings, many netizens said that Chong appears unnatural in the videos, as if she was forced to film the movies of herself under duress.
She may be seen seated with a dish of food in front of her in a 34-second video.
"Good morning, good morning. "Actually, I'm fine," she says at the start of the video.
"I am perfectly safe and healthy." I was not assaulted. So, my friends, family, and netizens, as well as those I don't know, please don't be concerned about me. "I am very, very healthy," she says, smiling brightly.
She claims to be working at an unnamed location in another 23-second video.
"I'm working here right now, and I'm safe." Please don't be concerned about me. I feel incredibly secure here. Please don't bother the rider who offered me a ride, cops. "They don't know anything," she adds in the footage, where her spectacles reflect a lit-up display.
Many netizens assumed she was reading a script while filming herself since her eyeballs slid from left to right while looking beyond the camera.
Chong's mother stated that she will not rest until she sees her daughter in person.
"Until I see her in person, I won't know what happened in my heart." "I'll get to the bottom of this," a distraught Chee stated yesterday on Facebook. She also warned the people not to believe the footage, according to Sin Chew Daily, Chee flew to Thailand with the assistance of a Malaysian lawmaker to find her daughter.