"You Are Starbucks' Future": Howard Schultz's Letter To Starbucks Leaders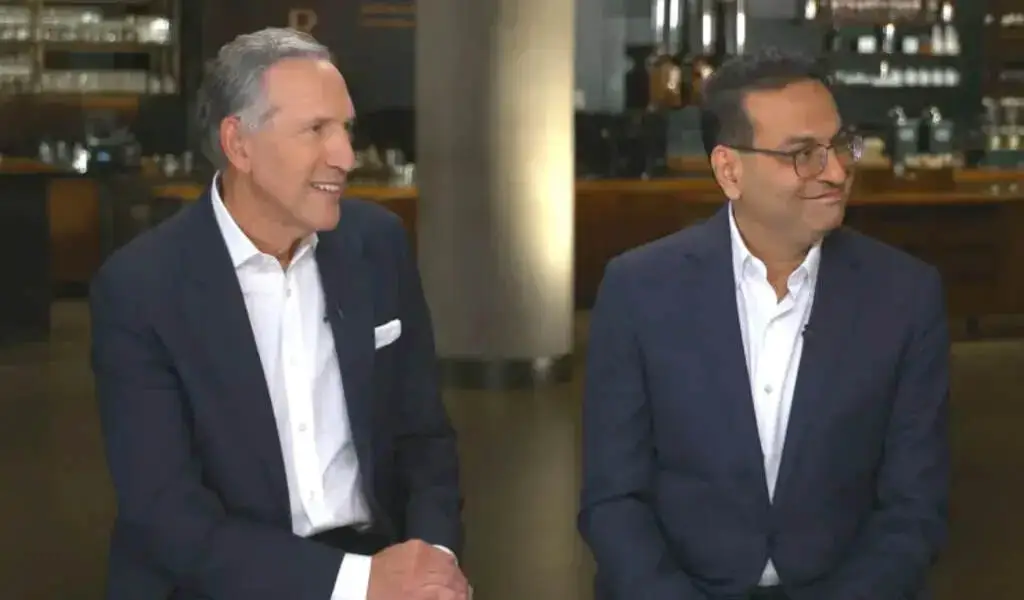 (CTN News) – Upon my departure as interim CEO of Starbucks, I leave you with this letter, written at the sunset of my last day as CEO, for you all to read on the morning of the upcoming era.
The purpose of this letter is not to give advice. It is within each of us to find out everything we need to know.
Our company is a place where we all share a sense of love and responsibility. It is with great pleasure that I entrust you all with Starbucks – I hold it in a place second only to my precious family in my heart.
In addition, Starbucks has been my life's work all along, but it is also about the millions of partners who have proudly worn the green apron over the years, and thousands more who will do so in the future. All of our customers matter to us. We care about the communities in which our stores are located.
Like a river, our company grows and changes over time, carving out a new path and moving forward to something better, as its stewards change.
In serving our partners, I leave you all as stewards. They are the living embodiment of human connection in our company. The profound impact that our partners have on our customers has continually impressed me over the years.
From a new parent's first outing is to introduce their baby to their favorite barista at a Starbucks, to a store where partners learned sign language to help deaf customers better, and to a widower who says that when he goes to Starbucks, someone may greet him by name for the first time all week.
On a daily basis, our partners make a positive impact on millions of lives. Ensure that they are well served.
I acknowledge the feeling of heavy responsibility for our customers, partners and communities around the world at times. In the end, you should know that you are not on your own when it comes to this responsibility.
Become acquainted with each other – you'll find help everywhere, from the boardroom to plant partners to store managers to the newest baristas.
Our partners have been teaching me for more than 40 years. You will be able to earn your green apron every day as a result of them.
Finally, embrace the joy. There is joy all around us. We strive to build meaningful connections with our partners and customers at every opportunity. There is an unlimited capacity for joy, love, and support within Starbucks. Don't forget that.
Now that Starbucks is in your hands, please know you have my full confidence, trust, and love. Starbucks is in good hands with you all. Starbucks needs you all – and the world needs Starbucks.
The honor and privilege of being part of Starbucks has been the gift of a lifetime for me. You will also benefit from it, I'm sure.
How many investors rejected Starbucks?
Even with this initial vote of confidence, drumming up the remaining funds proved to be a challenge; of the 242 investors Schultz approached, he was rejected 217 times.
SEE ALSO:
To Dodge US Sanctions, Huawei Replaced And Redesigned 13,000 Components