What Budget Should You Consider When Choosing Office Space To Rent?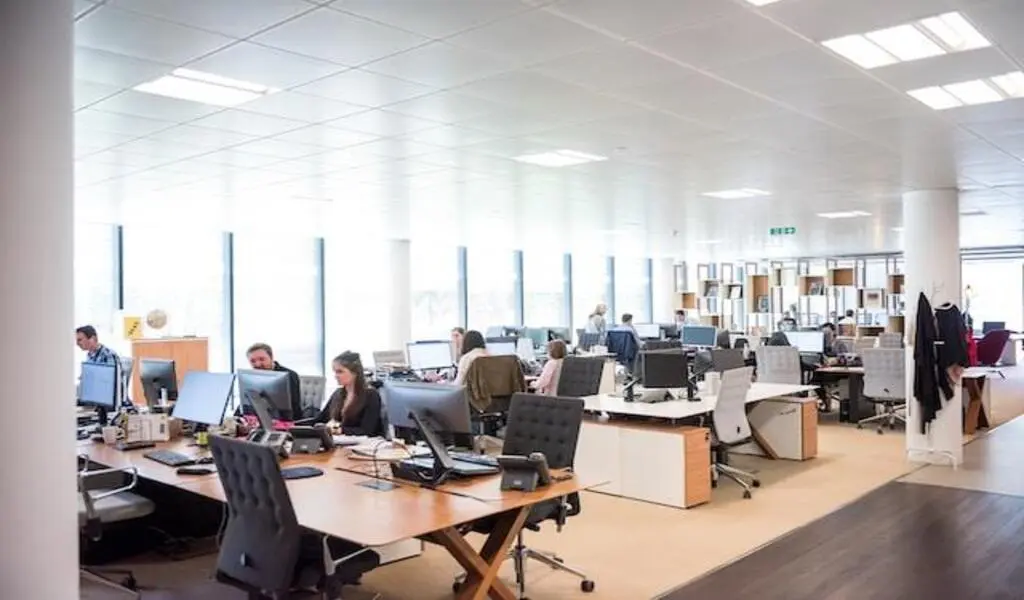 When considering renting office space, there are many factors that you need to consider that will affect the rental price. Here are the factors you should consider when renting office space.
Many companies often think that it is a smart idea to consider building or buying an office. However, in practice, there are many challenges and various problems associated with this.
Starting construction, you may encounter problems with the construction company and other issues that can take months or years to resolve.
When deciding to buy a fresh workplace, you may encounter various difficulties. On the one hand, it will be your area to handle as you see fit.
On the other side, if your firm experiences any difficulties, you may have to spend a significant amount of money on maintaining the premises, which may force the need to find new renters in the future.
For these reasons, more firms, large and small, want to lease office space. This provides them with unrivaled flexibility that ownership can not provide. You are not limited in terms of how many square feet of office space you require, as well as the facilities and location that best fit your needs.
Rent prices might vary greatly depending on a variety of factors. As a result, if you have chosen to make such a decision, you should first rely on the average rent for office space to eventually comprehend the final amount that you will need to spend, based on the demands of your firm.
What budget should you consider?
The cost will be determined by a variety of criteria, including the facilities and other characteristics that are vital to the operation of your business. Aside from facilities, you should think about your company's location, size, contract conditions, and other factors.
Everything will be determined by the size of the workspace required. If you want to work with a small group of people, you can discover solutions starting at ten dollars per square foot. Closer to the city center, office space starts at one hundred dollars per square foot.
If you want your staff to work in a scenic place outside of town, you may locate premises for roughly $5-6 thousand. Such offices might be around five hundred square feet in size.
If you require your firm to function in a city closer to the center, you may anticipate that the lease for the same size of space for offices to exceed ten thousand dollars.
However, that is not the only thing you must pay for. Keep in mind that your contract may include additional payments for taxes, property upkeep, energy rates, insurance, and other expenses. As a result, while creating your budget, keep these fees and additional charges in mind.
Everything will depend on who will be your landlord. You will discuss the cost of additional services with your landlord, so you should discuss all the points of your short-term or long-term contract in advance.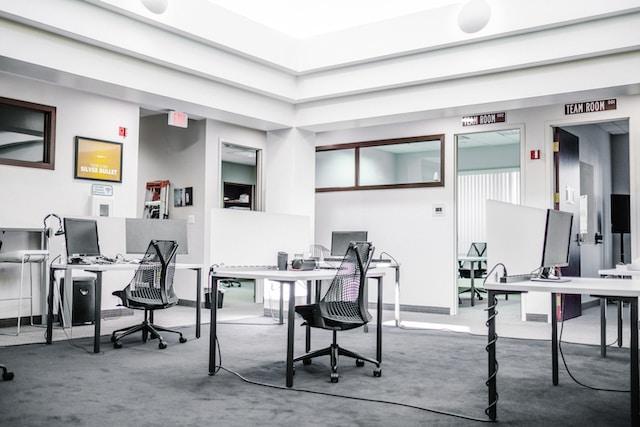 What affects the cost?
Area
The first thing that can increase or decrease the price is the area in which your office space will be located. It is not hard to guess that the more densely populated your area is, the more expensive the cost of renting it will be.
Also, you should consider that if you choose a business district, then prices can be significantly inflated, which will become an unbearable burden for many companies whose income is average or unstable. This option is chosen by companies that work directly with customers and want to achieve brand recognition.
If this option does not suit you because of the price or it does not matter to you whether your office space is located in trendy areas of the city, then you can consider options for office spaces located within the city, but in less attractive areas.
In addition, finding an office outside the city is a great option, as you can enjoy the beauties of nature and pay a reasonable price for office rent.
Dimensions and arrangement of the space
A compact open-plan facility would be the most cost-effective solution. This is ideal for small firms with a small workforce.
If you are searching for huge office spaces, consider an arrangement that works best for you. Large open-plan areas will be significantly less expensive than large spaces with individual offices for staff.
If you want your office to feature conference rooms, a kitchen, and other amenities, you may see the enhancement in the leasing pricing.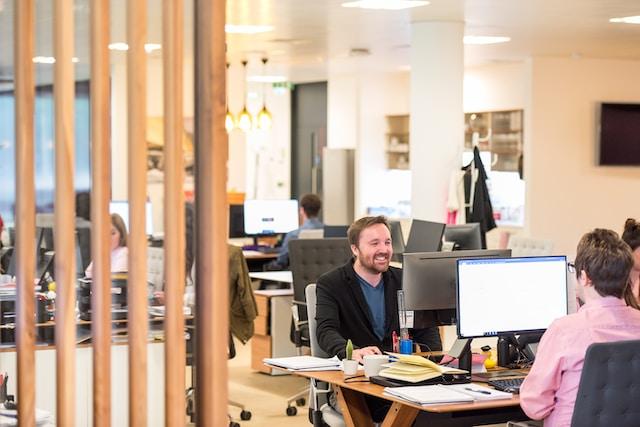 Facilities
The more advanced premises you consider, the higher their cost will be. Many companies want to have everything they need and even more, and for this, they are willing to overpay.
However, if you want to save money, then you should think about what amenities you will use for sure. There is no need to overpay for amenities that no one will need.
Building
When considering moving into one of the new buildings where your new office space will be located, you should be aware that its rent may be inflated due to its newness. However, new buildings are state of the art, so they can be less fussy about maintenance.
The same cannot be said about old buildings. Their rent will be much lower. However, due to their advanced age, you may be charged more for additional services for their maintenance.
Conclusion
You need to be wise when choosing the office space you want to rent. You need to evaluate all factors as they will affect the final rental value of the space where your company will operate.
This should be done so that you don't have to pay for something you don't need. First, decide on the needs of the office, after which you can make the right choice for your company.
SEE ALSO: 10 Must-Have Tools For Every Social Media Content Creator