The TJX Company Increases Guidance Again, Anticipates Strong Holiday Sales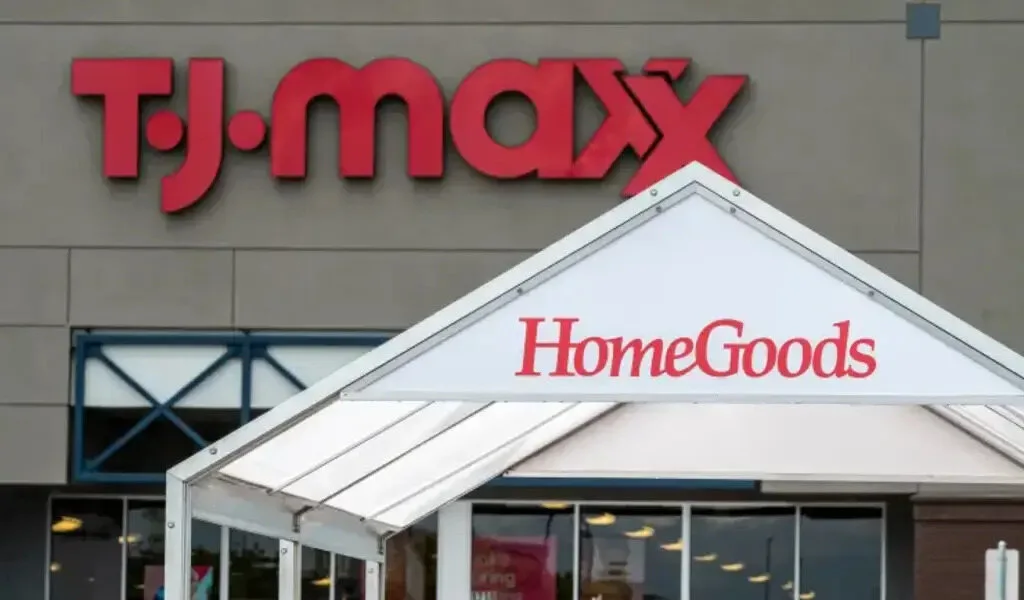 (CTN News) – The TJX Company forecast a strong holiday season after inflation-weary consumers drove another quarter of sales gains on Wednesday.
The off-price giant, which operates T.J. Maxx, Marshall's, and HomeGoods, beat Wall Street's estimates on the top and bottom lines
According to LSEG, formerly Refinitiv, TJX Companies' third-quarter results were in line with Wall Street expectations:
Expected 99 cents per share vs. $1.03 per share

$13.27 billion versus $13.09 billion expected
In the quarter, the company earned $1.19 billion, or $1.03 per share, compared with $1.06 billion, or 91 cents a share, a year earlier. Compared with $12.17 billion a year earlier, sales rose 9% to $13.27 billion.
TJX Cos. has increased its full-year guidance. Compared with previous guidance of 3% to 4%, StreetAccount now expects comparable store sales to rise by 4% to 5% this quarter, up from 3% to 4% before the results were announced.
The retailer now expects earnings per share to range from $3.71 to $3.74, up from $3.66 to $3.72 previously. LSEG's profit guidance is in line with analysts' expectations of $3.73 earnings per share.
In the first quarter of 2017, comparable store sales rose 7% at Marmaxx, or the combination of T.J. Marshall's and T.J. Maxx, and 9% at HomeGoods, both better than analysts expected. Comparable sales at Marmaxx were expected to increase by 4% and HomeGoods by 6%, respectively.
Sales at comparable stores increased 6% overall.
In midday trading, the company's shares were down more than 3%. As of Tuesday's close, the stock had gained more than 16% year to date.
While macroeconomic conditions were tough, TJX has benefited from being an off-price retailer during its fiscal year.
Due to high inventories among TJX's suppliers over the last year, the company has been able to attract shoppers with a wide selection of premium, branded products. As persistent inflation weighs on consumers' bank accounts, TJX's low-cost assortment has allowed it to attract deal-hungry customers who opt for it over Macy's and Target.
Like their industry peers, Macy's and Target have consistently reported soft sales in their apparel and home goods categories. However, things have been different at TJX. According to CEO Ernie Herrman, apparel sales were "very strong" and home goods sales were "outstanding".
Our values and exciting, treasure-hunt shopping experience continued to resonate with consumers across geographies and a broad customer demographic, according to our chief executive officer.
In addition, Target reported earnings on Wednesday that easily exceeded Wall Street's profit expectations. The company's better-than-expected results were largely due to improved bottom-line performance, as sales fell again from the previous year.
Although the holiday shopping season has only just begun, Herrman expects it to be a successful one for TJX.
Herrman says, "The fourth quarter has started off well and we are actively seeking out deals on great brands and great fashion." "We are well positioned as a shopping destination for gifts this holiday season and we are confident that our values and fresh shipments to our stores and online throughout the season will be a major draw once again."."
Target CEO Brian Cornell, on the other hand, stated that it was too early to speculate about early holiday sales, only stating that the company was "watching the trends carefully."
SEE ALSO:
Citigroup Starts Laying Off Workers As CEO Jane Fraser Revamps The Company