Southwest Airlines Lost $200 Million Again After The Holiday Season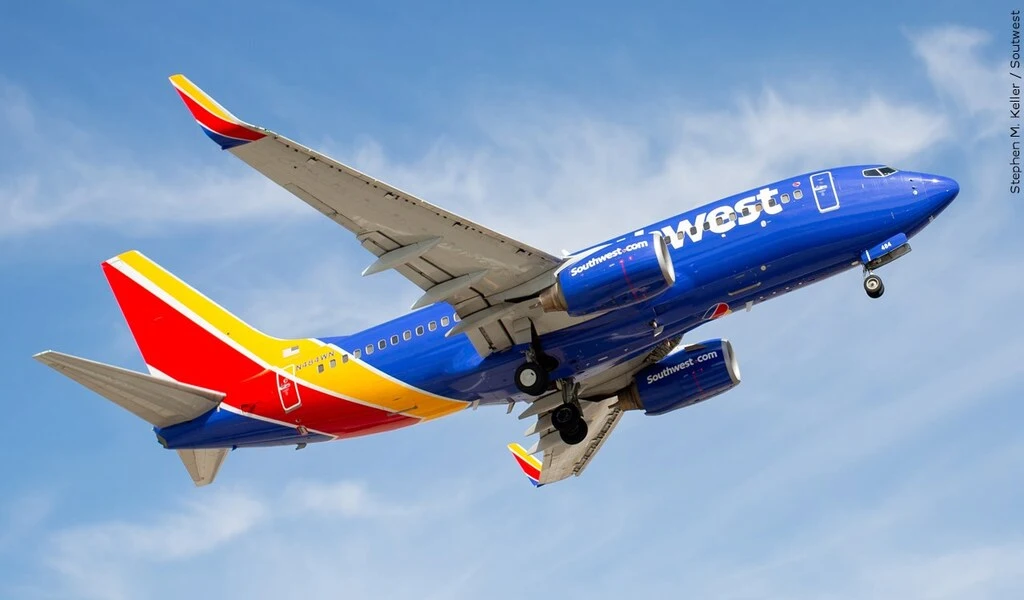 (CTN NEWS) – While Southwest Airlines lost money due to numerous flight cancellations last month, American Airlines and two smaller airlines provided additional evidence of the recovery in air travel on Thursday.
Southwest stated that while it was encouraged by the booking patterns for March, it also anticipated another loss in the first quarter.
Southwest announced a $220 million loss after incurring an $800 million loss due to the cancellation of roughly 17,000 flights during the final 10 days of December.
Although the airline had indicated it would experience a loss, the adjusted loss of 38 cents per share was greater than the 7 cents per share that Wall Street had anticipated.
The company's stock fell 4.7% in early trading.
The Transportation Department is looking into whether Southwest overbooked their flights, which it claims would be against federal regulations prohibiting dishonest business practices.
According to Southwest, the airline had a "thoughtfully designed" itinerary and enough crew.
Southwest attributes the problem to a "rare storm" that struck the nation right before Christmas. While widespread cancellations at Southwest dragged on for days, other airlines rebounded faster.
CEO Robert Jordan apologized for the incident once more on Thursday.
He declared, "We have moved quickly to strengthen our operational resilience and are thoroughly evaluating the December events.
The Dallas-based business has assembled a board-level committee to investigate the incidents and reevaluate Southwest's IT priorities.
Southwest's holiday season flight cancellations look to be still being felt, according to Cowen analyst Helane Becker in a client note.
According to Becker, "revenue guidance is below our and the market's expectations in the first quarter, given a slowdown in recent reservations."
He added that this is a result of the over 16,700 flight cancellations over the holiday season.
America, meanwhile, announced an $803 million profit. Earnings per share, excluding one-time expenses, came to $1.17. A FactSet survey revealed that analysts were anticipating $1 per share.
Record yearly sales were achieved thanks to fourth-quarter revenue of $13.19 billion, which was above analysts' expectations and represented a 40% year-over-year rise in revenue.
The Texas-based airline, located in Fort Worth, predicted 2023 earnings would range between $2.50 and $3.50 per share. Based on demand and gasoline prices patterns, America anticipates breaking even for the first quarter.
The stock decreased by 1.3%.
The performance of American Airlines strengthened the picture of healthy demand for air travel, which was also reflected in United Airlines' and Delta Air Lines' $843 million and $828 million profits, respectively.
JetBlue Airways Corp., which operates in another part of the industry, reported Thursday that it turned a profit in the fourth quarter after reporting a loss in the same period last year.
The airline made $24 million, or 7 cents per share. Compared to Wall Street's estimate of 19 cents per share, its adjusted earnings was 22 cents per share.
Revenue came up at $2.42 billion, exceeding analysts' expectations of $2.41 billion.
The airline based in New York projects adjusted earnings of up to $1 per share with "margins nearing pre-pandemic levels" by 2023.
Share prices dropped 2.4%.
Alaska Air Group Inc. reported a profit of $22 million, or 17 cents per share, for the fourth quarter. The adjusted earnings per share were 92 cents.
That represents a 2-cent improvement above what Wall Street had requested.
Wall Street had predicted $2.5 billion in revenue but received $2.48 billion instead. According to the business, Alaska Air's $9.65 billion in annual sales was a record high.
Stock in the corporation fell a little.
RELATED CTN NEWS:
Dotdash Meredith Cuts 7% Of Staff At People And InStyle