Insurance Providers Reluctant to Offer Tourists Covid-19 Polices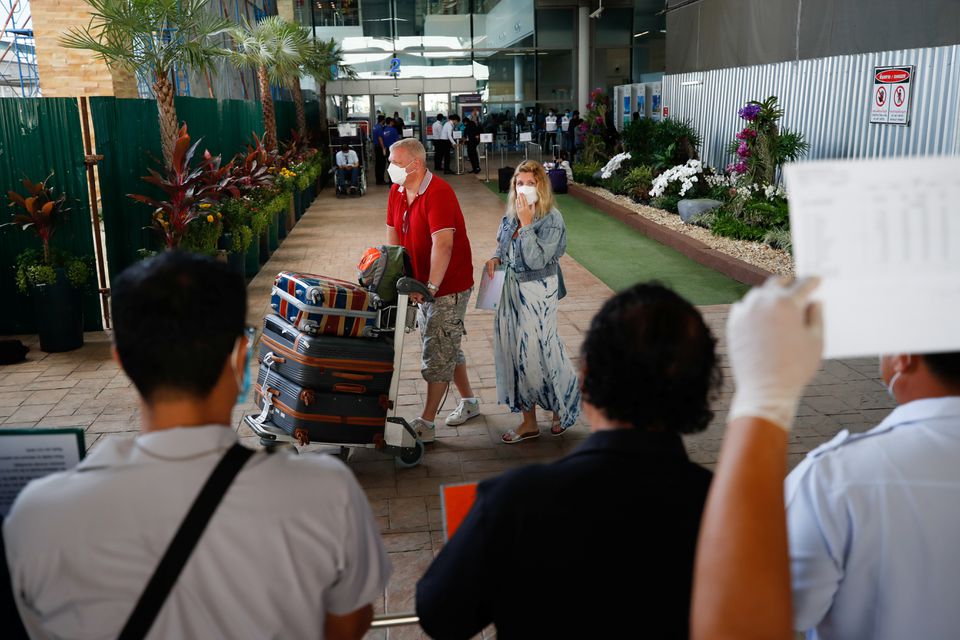 Insurance providers in Thailand have become reluctant to offer Covid-19 coverage to foreign tourists because the industry was hit by a liquidity crunch following a high number of claims in the past year.
Test & Go registrations have reached 119,807 as of February 8th, which indicates that tourists remain interested in travelling to Thailand.
After discussions with the Office of the Insurance Commission (OIC) about optional Covid-19 insurance for international tourists, only a few companies have expressed interest in participating, according to Siripakorn Cheawsamoot, deputy governor for marketing communications at the Tourism Authority of Thailand.
It is estimated that only 4% of inbound tourists have been infected with Covid-19, and most of those cases are mild, Siripakorn said.
Many insurers are losing money due to Covid-19 claims from local cases, and are hesitant to issue policies to foreigners based on possible scenarios, he said.
To address the inadequacy of hospital beds or the high cost of them, the Public Health Ministry allows each province's communicable diseases committee to approve the establishment of isolation rooms on a hotel's property to accommodate asymptomatic guests.
Affordability of Insurance
In addition to three meals a day and telemedicine provided by a partner hospital, Mr. Siripakorn said that the price for 10-day hotel isolation starts at 20,000 baht.
As we wait for the OIC to approve an insurance package, we should expand the availability of affordable hotel isolation for infected tourists. This will ensure that they will not need to pay more than 100,000 baht for treatment, he said.
Thai Hotels Association president Maria Sukosol Nunbhakdi said hotels in many provinces have not yet applied for isolation rooms due to uncertainty regarding the process. According to her, the Department of Health Service Support has yet to communicate rules to hotels in Bangkok.
The provincial authorities told us a law grants permission to hotels to serve as isolation centres. However, the partner hospital is responsible for managing this process, not the hotel, she said. It appears that few hospitals are aware of this law, Mrs. Marisa said.
Consequently, she says, the obstacles of Covid-19 insurance and hotel isolation have negatively affected the local situation, which rose to 13,182 on Wednesday.
The tourist flow has not been as strong since Test & Go resumed on Feb 1 as it was during the first week of November.
According to Mrs. Marisa, the fifth-day compulsory Covid test is affecting tourism. Residents may be reluctant to take trips if the risk of infection is high.
Related CTN News: