How to Stay competitive in your Business and Career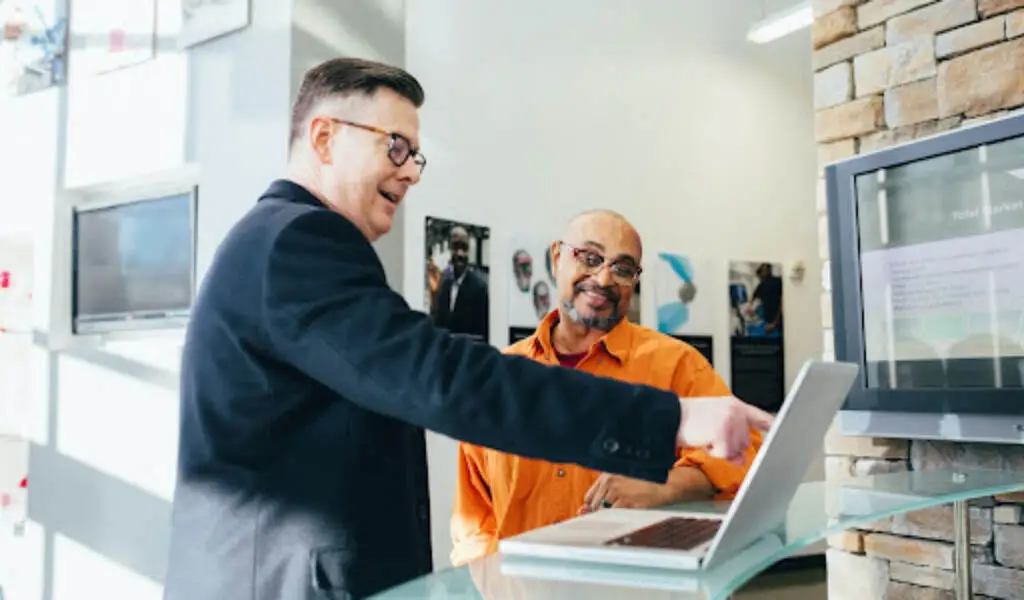 Talks, ideas, and intentions are not enough to make good progress in a competitive business environment or career. First off, the majority of people today fail in their different businesses due to a lack of soft skills—yes, you read that correctly, soft skills and talent. A student who placed first in his civil engineering class is struggling in the real world because he lacks soft skills like leadership and communication.
In this article, I discussed a few ways to boost your skill set and outperform your competitors in the world of business. One of the most critical things you can do to communicate more effectively with consumers and maintain contact is to improve your business language on an online platform like AmazingTalker.
Let's start with the top 5 ways you can improve your professional skills and also keep up with the needs and trends of your industry.
Keep in touch with your customer
If you lose touch with your customers, your business will be in serious jeopardy. Customers are the reason you are in business, so caring for them and maintaining a relationship with them can help you stay updated about market developments as well. Your income will undoubtedly rise as a result.
Attending conferences, events, shows, and hangouts, where you know your consumers will be, is one approach to staying in touch with them. This applies to everybody who markets and sells online as well, not simply those whose consumers are primarily located offline.
Your consumers, I assure you, participate in a variety of online events, hangouts, and shows that you should not miss. Podcasts and webinars are two examples of these programmes and activities. Let me just touch on that.
Watch webinars and podcasts
Watching webinars and listening to podcasts is another way to improve your professional skill and also stay in a competitive business. The internet is a success already and the majority of businesses now have a huge online presence.
Whether you are in the health niche or real estate, whatever area your business is, be sure their thousands of webinars and podcasts have been published in a single day. These webinars' comment session is a place to catch up with your customers. It will help you understand their pain point more, help you solve them, and in the long run make more money.
Nevertheless, keeping in touch with customers goes beyond shows and podcasts, you need to be able to communicate your ideas in a relatable way. This is why improving your business language skill is important.
Improve your business language skill
It is understandable to not try to improve your business language if you plan to sell to locals, or you do not plan to connect with customers online. If not, then you have got to improve your language skill, and one of the best ways to do that is through AmazingTalker.
On AmazingTalker, it is very easy to connect with a one-0n-one professional tutor to teach you whichever language you care about and have the interest to learn.
For example, you can connect 1-0n-1 with an English tutor or a Spanish tutor. Learning these languages will not only help you with your business, but it will make communication on social media easy. Next is how proper use of social media can help transform your business skill and career.
Use social media correctly
Social media usage for fun and laughs is distinct from using it effectively for business. There is a definite distinction between the two; whilst you are free to use profanity on your personal Twitter account, you dare not do so on your official personal brand account.
As said earlier, you need to have proper business language, after which you can start looking for events, shows, lives, and other places where your target audience is hanging out. You connect with them and stay in touch with them.
Subscribe to industry blogs, newsletters, and magazines
This is one of the best ways to stay on trend in your industry. By doing these, your competitors send you newsletters and you get the information they send out to their customers as well.
Another is magazines, magazines are beginning to be underrated because of the internet but believe me, there are premium magazines out there that are worth every price and time.
Conclusion
I hope you now see that running a business and developing your career are continuous processes that demand you to keep alert and informed or else your competitor will drive you out of business. You were able to learn from this post the importance of improving your business language abilities on online platforms like AmazingTalker.
Learning a new language also makes it easier for you to communicate with your audience via social media, podcasts, webinars, and newsletters. So, if expanding your business internationally is your objective, start working on your business language right away.
People Also Read:
Macau Casino Revenues Drop 81% Due to China Restrictions
Importance Of Customer Research When Designing New Products
Zipmex Thailand Denies Investor Losses Of THB5 Billion
One Medical To Be Acquired By Amazon For $3.9 Billion