How to Set and Achieve Investing Goals
Investing can be a great way to grow your money, but it's important to have specific goals in mind to stay on track. Here's how to set and achieve your investing goals.
Investing has never been easier. With hundreds of social media pages and free-of-charge courses, you can build your very own investment strategy.
Many investing platforms offer educational resource tools so you can go straight from theory to practice.
However, people who are relatively new to investments may feel confused. How high are the risks? How much to invest? Is there any guarantee they won't lose all the money?
Let's talk honestly. Investing is one of the greatest ways to make money work. It's a good way to support long-term goals, such as education, buying a dream home, or saving for retirement.
Before diving into this topic, we'd like to prevent you from investing for short-term goals (achievable in less than three years) because that's not the investment strategy you want to pursue.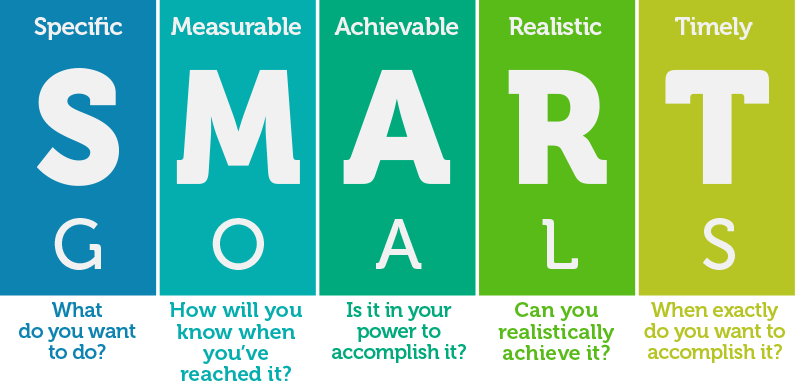 The SMART Rule
The common rule most experts recommend is using the SMART goals. It's a mnemonic tool for memorizing the critical aspects:
S for Specific — to set a specific financial goal, you need to identify the total amount you plan to save and why you start investing. For example, "I have to save $1,400 for a summer trip in June" sounds better than "I want to collect money."
M for Measurable — the budget-related goals are often easy to measure. You attach a specific dollar amount to them, and you can see your progress over time.
A for Achievable — the financial experts are pretty strict in this matter. You're not limited in dreams, but you must be honest about your finances. That's why people with no achievable goals have lower motivation and fewer resources to keep track of their lives.
R for Relevant — let's say you're a lawyer, but your investment goal is to buy a share of Playboy. Isn't that a contradiction? Nobody says you should give up on hobbies and have one professional path, but a good investment goal (especially the long-term one) should align with broader values.
T for Time-Bound — giving a deadline to your goal provides a sense of urgency and helps you do the calculations. This way, you'll know exactly how much to save each month from achieving the goal.
Getting started with investing is very nerve-wracking, especially for younger customers.
They have so many opportunities yet so little energy to keep things going. That's the root of the problem — people feel overwhelmed with possibilities and risks coming their way.
Let's talk more statistics and fewer guesses!

The Majority of the U.S. Families Invest in the Stock Market
The coronavirus outbreak has driven big economic shifts. It caused the stock market to wipe away three years of gains in a few weeks.
Later, the economic stimulus package restored some optimism, but the losses still greatly impacted American families.
According to recent statistics, roughly 4 out of 10 U.S. workers have access to employer-sponsored retirement plans. However, most American families (about 52%) invest in retirement accounts, such as 401(k)s.
Participation in the stock market varies between demographic groups. The members of white families are more likely to invest than black or Hispanic adults.
If you're a person of colour looking for professional advice, you might apply for free online services held by CHIP Professional. They also have paid membership programs and networking opportunities.
Identify Your Investment Strategy
Investing is unlike a $50 loan: you can't pay back and forget the whole thing. When deciding on future investments, be sure to consider your time horizon.
Remember we warned you against short-term goals? What are they? The definition is clear, but how does it work in real life?
Short-term goals are achievable in less time than retirement plans, for example. They may best suit liquid investments like cash, money market accounts, or Treasury bills.
Mid-term goals are the ones achievable in the period from 3 to 10 years. For this goal, you are entitled to balance your portfolio between fixed-income investments and stocks.
Finally, long-term goals are more than 10 years away; here, you may take an aggressive approach, like investing in stocks, mutual funds, or exchange-traded funds (ETFs).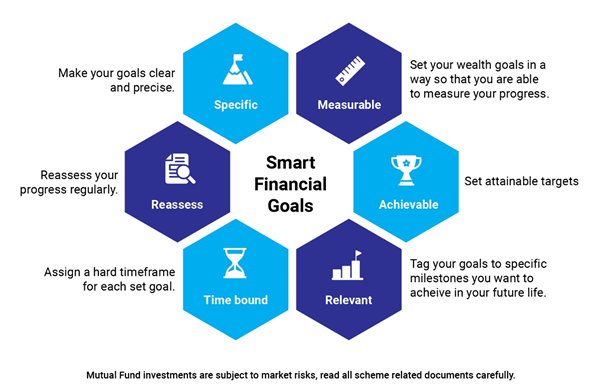 Tips for Building Effective Investment Goals
The share of Americans investing money in the stock market is rapidly grown since 2016.
First of all, investment goals can be flexible. You don't have to worry about the risks (at least, not too much), but prepare to change a strategy any time there's a price change.
We want to give more guidance for a successful start. Here's the list of tricks for you to consider:
Keep in mind the final result — use online calculators to know how much you need to save and what time you spend on it. Having a clear reason to invest is a great motivation to keep you on track.
Divide the final amount into monthly payments — no one was born a financial expert. People live their life, spend money, and of course, they make mistakes. The only difference between a smart person and a dumb person is how they work out their mistakes. Investing is about being fully devoted to an initial idea and making contributions regularly.
Work it out — with a goal in mind and on-time monthly payments, and you might think you need to invest more. Let's say $500 each month instead of $200. Sounds great, but how is it for your financial health? Instead of jumping from one amount to another, create a plan to hit your target contribution by the end of the year. This way, you'll have time to adjust and look for additional ways to grow your portfolio faster.
Don't be afraid of setbacks — life is unexpected; one day, you might be feeling okay, next day, you rush to a hospital with a broken leg. That's OK. Just take a step aside and re-evaluate the investment goals if needed.
What Else Do We Have to Say?
While most people set their goals on New Year's Eve, why don't you make an exception? Start your investment journey with no hesitation. You'll be surprised how exciting this might be!
Create risk mitigation strategies
When you understand the market, you can make your first deposit and start trading. Remember that the forex market is volatile, and you must be ready to mitigate risks. Know when to stop buying or selling but also know when to buy or sell.
One of the good risk mitigation strategies is to learn to control your emotions.
Do not be guided by emotions when deciding on trades. This is a major reason why most traders today decide to use forex robots for automated trading.
Another risk mitigation strategy is to avoid overtrading and be aware of loss warning signs.
You can also understand and mitigate risk by reading investment and trading books. There are lots of books out there that you can read. But the best one for managing and mitigating risk is the Margin of Safety by Seth Klarman.
Related CTN News:
Market forecast and growth scenario for medical vertical autoclaves to 2028
How to Determine Whether Your Business Needs a Digital Revolution