How To Sell Clothes Online: Tips And Tricks For E-Commerce Success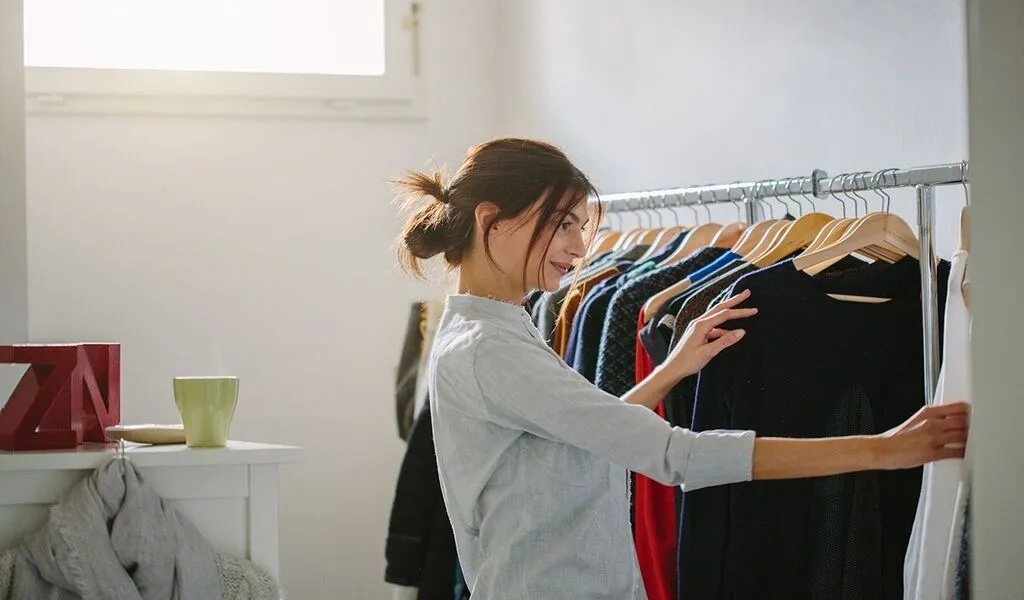 How to Sell Clothes Online – The e-commerce sector is expanding as more and more customers choose to shop online.
You may employ numerous methods to boost sales and draw in new clients whether you're starting an online clothes business or simply want to improve your present e-commerce site.
This article will discuss several strategies for succeeding in e-commerce and selling garments online.
How to Sell Clothes Online: Strategies
1. Know Your Target Market
Finding your target market is crucial before you start selling clothes online. Who are the perfect clients for you? What fashions and trends do they like?
Understanding your target market will help you develop a more successful marketing plan and provide them with goods that are catered to their wants and needs.
To learn more about your target market, including their demographics, hobbies, and purchasing patterns, think about performing market research. Utilize this data to guide your product selection and marketing strategies.
2. Create a Professional Online Storefront
It's crucial to design a polished and eye-catching website because it will serve as your company's online storefront and the first impression that customers will have of it.
Make sure your website is user-friendly and easy to use, and select a platform that enables you to customize your storefront.
Include pertinent company details such as contact details, shipping and return guidelines, and client testimonials.
Due to the fact that many customers prefer to buy on their smartphones or tablets, make sure your website is mobile-friendly.
3. Optimize Your Product Listings for SEO
The practice of optimizing your website for search engines is known as search engine optimization, or SEO. Your website can receive more organic traffic if you optimize your product listings for SEO.
This will also make you more visible to potential customers.
Make sure your website has a clear hierarchy and structure, and use pertinent keywords in your product titles and descriptions.
To increase your reputation, integrate customer reviews and ratings in your meta descriptions and alt tags for your products' photos.
4. Use High-Quality Images and Videos
Customers want to see what they're buying before making a purchase, therefore visuals are a key component of online shopping.
To give buyers a better understanding of what they're purchasing, use high-quality photographs and videos to highlight your products.
To accentuate the colors and features of your merchandise, utilize natural lighting, neutral backgrounds, and models or mannequins to exhibit your clothing.
For a more engaging shopping experience, you can also make films or virtual try-ons.
5. Offer Multiple Payment and Shipping Options
Offering a variety of shipping and payment choices is crucial since customers enjoy ease and flexibility when shopping online.
Offer safe payment choices like PayPal and credit cards, and think about letting customers finance or put off larger purchases.
Offer free shipping for orders over a specific amount and a variety of shipping choices, such as standard and expedited shipping.
Ensure that your shipping policies are transparent and unambiguous, and offer tracking information so that customers can follow the progress of their goods.
6. Utilize Social Media and Influencer Marketing
Establish social media accounts for your company on well-known sites like Facebook, Twitter, and Instagram and use them to promote your products and engage with customers.
Consider forming partnerships with influencers in your niche to reach a larger audience and increase sales.
Through sponsored posts or product reviews, influencers can market your products to their followers, and their support can help your company gain reputation and trust.
Make careful to pick influencers whose followers share your target market's values and who share them.
7. Provide Excellent Customer Service
Any e-commerce company must deliver first-rate customer care.
During the purchasing process, always communicate clearly and transparently with customers and swiftly and professionally reply to their questions and complaints.
To respond to customer questions in real-time on your website or social media profiles, take into consideration adding a live chat tool.
By using their names and following up with them after a transaction to confirm their pleasure, personalize your client interactions.
8. Offer Discounts and Promotions
Consider offering discounts and promotions to draw in new clients and encourage repeat business.
To generate a sense of urgency, think about giving discounts to new consumers or holding promotions with a set window of time.
To encourage repeat business, you can also run promotions like loyalty programs or free gifts with purchases.
To draw in more clients, be sure to advertise your discounts and promos on your website and social media pages.
9. Monitor Your Sales and Analytics
Analyzing your sales and analytics is crucial for gauging the performance of your e-commerce venture and determining where improvements may be made.
Track your website's traffic and sales using tools like Google Analytics, and keep an eye on the engagement and conversion rates on social media.
Utilize this data to determine your most well-liked items, evaluate the success of your marketing initiatives, and formulate data-driven business strategy decisions.
10. Continuously Adapt and Improve Your Strategy
The e-commerce sector is always changing, so keeping up with the most recent trends and industry best practices is critical.
By experimenting with new marketing channels, comparing various product offerings, and examining your data to find areas for improvement, you can continuously adjust and improve your plan.
Keep in touch with your consumers and keep a record of their comments and suggestions so that you may gradually improve your offerings and the client experience.
11. Common Mistakes to Avoid
While numerous effective methods exist for selling clothing online, e-commerce companies should avoid several frequent blunders. These consist of:
Neglecting to optimize your website for mobile devices
Focusing too much on sales and promotions and not enough on building customer relationships
Failing to provide clear and transparent communication throughout the purchasing process
Using low-quality images or product descriptions that don't accurately represent your products
Avoiding these mistakes can help you build a successful and sustainable e-commerce business.
Conclusion
Online clothing sales can be lucrative and fulfilling, but they necessitate a well-planned and implemented strategy.
You can boost sales and succeed in e-commerce by knowing your target market, setting up a credible online storefront, making your product listings SEO-optimized, using high-quality visuals, providing a variety of payment and shipping options, utilizing social media and influencer marketing, offering first-rate customer service, running sales and promotions, keeping an eye on your analytics, and constantly adapting and improving your strategy.
RELATED CTN NEWS
What Is Entrepreneurship? Understanding The Basics Of Starting And Running A Business
How To Start A Business With No Money? Tips For Your Ideal Future
What Is A Trojan Horse And How To Protect Your Computer From Trojan Horses?