Google And Amazon Fund Anti-Abortion Lawmakers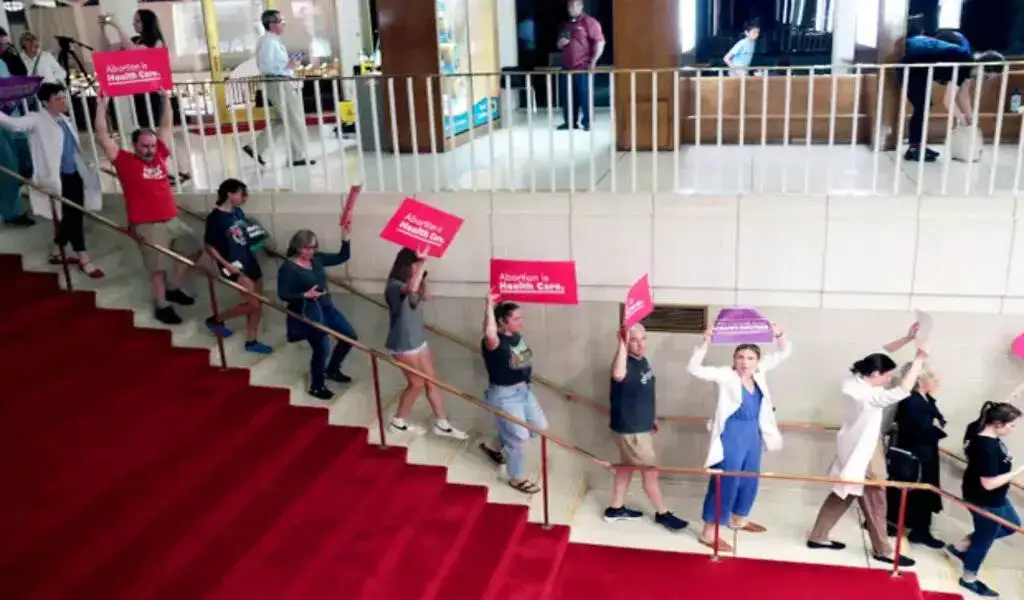 (CTN News) – As North Carolina's 12-week abortion Google and Amazon ban comes into effect on 1 July, a report from the non-profit Center for Political Accountability (CPA) indicates several large corporations donated large amounts to a Republican political organization that, in turn, funded groups working to elect anti-abortion state legislators.
Last year, the Republican State Leadership Committee (RSLC) received donations from corporations such as Comcast, Intuit, Wells Fargo, Amazon, Bank of America, and Google totaling tens of thousands of dollars.
In the months following Politico's publication of a leaked Supreme Court decision, the high court indicated that it would end the right to access abortion throughout the country.
According to the CPA's review of the tax filings, Google and Amazon contributed $45,000 to the RSLC following the leak of the draft decision.
As a result of the leak, a number of other companies contributed even more money, including Amazon ($50,000), Intuit ($100,000), and Comcast ($147,000).
There was no response from Google, Amazon, Comcast, Wells Fargo, or Bank of America.
As an Intuit spokesperson pointed out, the company also donates to Democratic political organizations, and its financial support does not imply endorsement of every position taken by an individual policymaker or political organization.
Intuit is non-partisan and works with policymakers and leaders on both sides of the aisle to advocate for its customers. Political giving is just one way Intuit engages with policymakers on behalf of its customers, employees, and communities.
There is a policy at Bank of America that states donations to so-called 527 organizations, such as the RSLC, may be used only for operational and administrative purposes, not to support candidates or ballot initiatives.
RSLC's policy is viewed by the CPA as a distinction without a difference since it is explicitly designed to support candidates and ballot initiatives.
While these companies did not directly contribute these sums to North Carolina's anti-abortion lawmakers, the CPA's analysis illustrates how corporate contributions to organizations such as the RSLC can be used to further anti-abortion causes.
Nine of the Republicans who voted to overturn the veto of the Democrat governor to pass the upcoming abortion ban had received campaign contributions from a group associated with the RSLC.
The Republican State Legislative Committee, which Google and Amazon works to elect Republican lawmakers and promote rightwing policies at the state level, is at the apex of a chain of spending and donations that ultimately led to the election of rightwing candidates in North Carolina.
It is common for modern political campaigns to use this technique, which relies on channeling money through various third-party groups from larger organizations.
SEE ALSO:
Apple Is Expected To Unveil A Mixed-Reality Headset As A Challenge To Meta