First Republic And SVB CEOs Lobbied For Weaker Financial Oversight Before Their Banks Went Under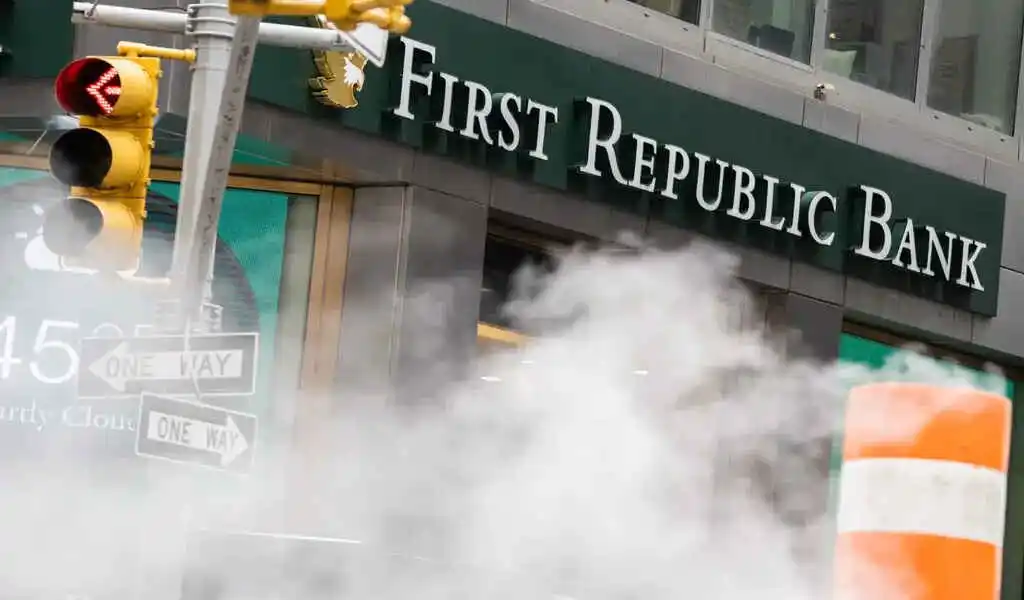 (CTN News) – In the months leading up to last week's financial crisis, Silicon Valley Bank and First Republic Bank tried to influence the government to take a softer regulatory approach to the financial sector. Legislators are asking if recent regulatory easing has made bank failures more likely.
In a letter to the Federal Reserve and the Federal Deposit Insurance Company, First Republic CEO Mike Roffler criticized a proposal to require smaller lenders to follow the same rules as systemically important banks. It has not yet been implemented.
He wrote: "These requirements should only apply to large, interconnected financial institutions that could pose a systemic risk to the US economy."
According to Roffler, First Republic Bank wasn't as risky as other banks.
Following Silicon Valley Bank's collapse, Roffler's January view proved incorrect. The shares of First Republic Bank crashed on Monday, the first day of trading after the Federal Reserve protected Silicon Valley Bank's depositors. Then on Wednesday, both S&P Global Ratings and Fitch Ratings downgraded First Republic Bank to junk status.
Eleven big banks, including JPMorgan, Citigroup, and Bank of America, agreed to deposit $30 billion into First Republic Bank on Thursday. Reports Bloomberg say the banks have committed to keeping the money for at least 120 days, either to save First Republic Bank or to give it time to protect itself.
A statement from First Republic Bank said the $30 billion infusion "reflects the quality of our business, as well as the confidence of the entire U.S. banking system."
After-market trading on Thursday saw First Republic Bank shares drop 17%. Stocks of the bank are now down about 64%.
Commenting on First Republic Bank was not immediately possible.
Silicon Valley Bank
The former CEO of Silicon Valley Bank, Greg Becker, was also involved in lobbying the government to write regulations for the financial industry.
Becker was on the executive boards of two tech lobbying organizations, TechNet and Silicon Valley Leadership Group, and served as chairman of TechNet until January 2023.
Silicon Valley Leadership Group works on policy in Silicon Valley, while TechNet is a national network for tech CEOs.
TechNet focused its attention on a part of the Dodd-Frank Act that requires financial institutions to give consumers transaction data. Consumer Financial Protection Bureau is still writing those regulations.
Neither TechNet nor Silicon Valley Leadership Group responded to Fortune's request for comment.
According to Technet's spokesperson, their lobbying on Dodd-Frank is because of the CFPB's proposed rulemaking on data privacy, one of the industry's top policy issues, while a spokesperson for Silicon Valley Leadership Group confirmed to CNBC that SVB executives were part of a delegation in 2017 to advocate for corporate tax cuts.
Silicon Valley Bank was one of Becker's favorite banks. Becker called for the U.S. to raise its threshold for considering a bank to be systemically important so it gets stricter capital requirements. In 2015, he told Congress that low thresholds make it hard for banks to give credit to their clients.
The U.S. raised the threshold in 2018 to $250 billion. The FDIC says Silicon Valley Bank had $209 billion in assets at the end of 2022.
Silicon Valley Bank went under last Friday after a bank run, spurred by the company's admission that it needed to raise capital, both via bond sales and a share sale. The U.S. government announced on Sunday that it had taken over Signature Bank, and that depositors would be protected.
SEE ALSO:
Baskin Robbins Franchise Closes its Last 4 Locations in Thailand