FAA Computer Outage Causes Delays In U.S. Flights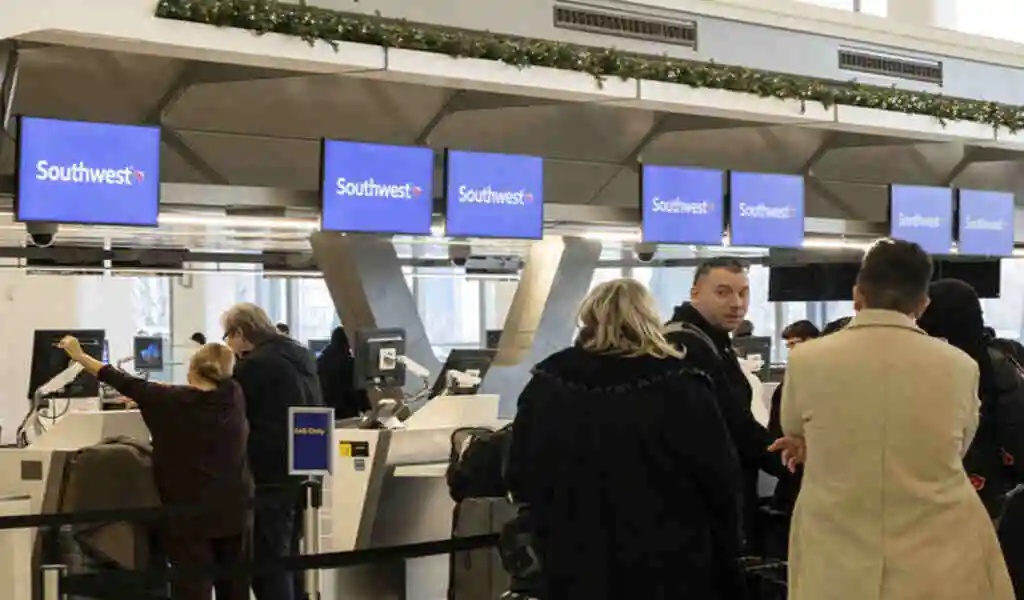 (CTN News) – Due to a computer outage at the FAA Federal Aviation Administration, flights across the country were ground to a halt on Wednesday. This caused hundreds of delays to cascade through the system at airports across the country.
Earlier today, the Federal Aviation Administration ordered all U.S. flights to delay departures until 9 a.m. Eastern Time. However, it was said that airlines were already aware of the situation and had begun grounding flights as soon as possible.
During the early morning hours of 7:30 a.m. eastern time, there were more than 1,200 delayed flights within the United States as well as FAA flights in and out of the country, according to the flight tracking website Flight Aware, which tracks flights worldwide. A total of more than 100 flights have been cancelled so far.
Most of the delays were concentrated along the East Coast, but they were beginning to spread westward as well.
It is reported that inbound international flights are continuing to land at Miami International Airport, but that all departures have been delayed since 6:30 a.m., according to airport spokesman Greg Chin.
As part of its efforts to restore the Notice to Air Missions System, the FAA said it was currently working on the process.
According to the FAA, the system is currently being reloaded and final validation checks are being performed. There has been an impact on operations across the entire National Airspace System."
According to the agency, some functions are beginning to be brought back online, but some operations of the National Airspace System continue to be limited at the moment.
There is some concern about the flight and the FAA is monitoring the situation, according to Pete Buttigieg, the transportation secretary, in a tweet.
It has been reported that United Airlines has temporarily delayed all domestic flights. It has stated that once it has further information from the FAA, it will issue an update.
There are currently efforts being made by the FAA in order to restore what is known as the Notice to Air Missions System.
Whenever a pilot is planning to fly, he or she is required to consult NOTAMs, or Notices to Air Missions. NOTAMs are documents that list potential adverse impacts on flights, such as construction of runways or potential icing.
Pilots used to call dedicated flight service stations for information, but now the system has been moved online, with pilots able to access the information online as well as by telephone.
Because of the outage, there is a potential for widespread disruptions as a result of the outage. In order to route through the system, all aircraft, both commercial and military, are required to pass through the system.
It appears that European flights into the United States seem to have been largely unaffected by the storm.
Aer Lingus, the Irish carrier, said that it would continue to operate flights to the U.S. and that Dublin Airport's website showed that flights to Newark, Boston, Chicago and Los Angeles are running as scheduled.
Aer Lingus has stated in a prepared statement that it plans to operate all flights across the Atlantic as scheduled today. The technical issue in the United States will be monitored closely, but we do not anticipate that any disruptions to our services will result from this issue."
According to the FAA, it will provide frequent updates as soon as progress has been made on the project.
What is FAA flight?
We operate a network of airport towers, air route traffic control centers, and flight service stations. We develop air traffic rules, assign the use of airspace, and control air traffic.
SEE ALSO:
After a Holiday Meltdown, Southwest Offers a $49 Fare Sale