ChatGPT Embraces Amazon Listings And Love Letters In China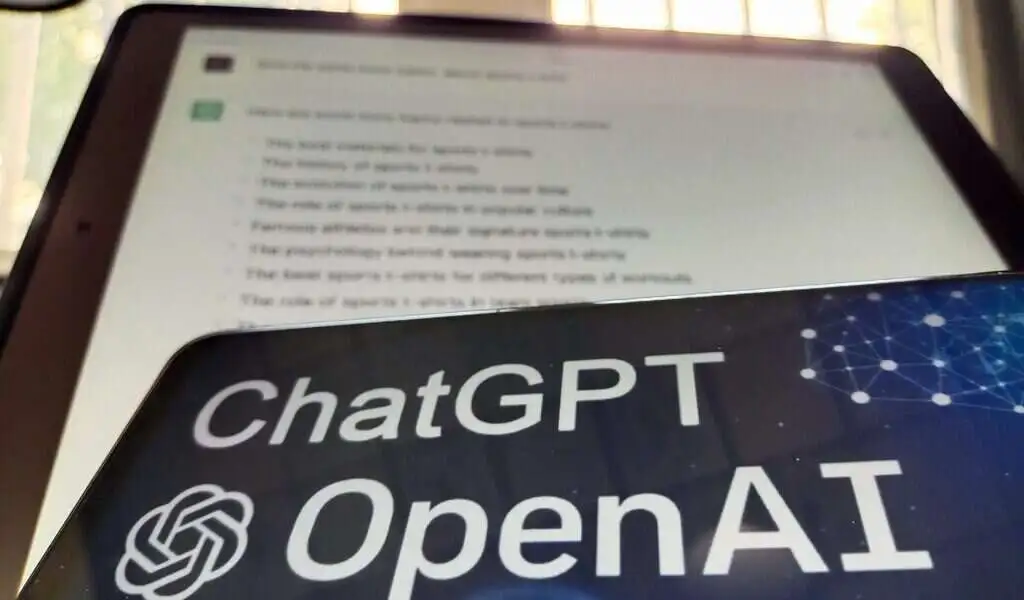 (CTN News) – A Chinese salesman from Shenzhen turned to ChatGPT for help writing catchy product descriptions for his Amazon blood oxygen monitors.
Using English, Chen wrote five characteristics of Amazon blood oxygen monitors. It has five bullet points: accuracy, portability, user-friendliness, long battery life, and affordability.
Despite understanding basic English, Chen needed assistance with his writing. ChatGPT is more "accurate and authentic" than Google Translate and DeepL, he told Rest of World.
In China, ChatGPT is not available. The Chinese government has clamped down on domestic proxies, while OpenAI has blocked Chinese users.
Despite this, tech-savvy users are accessing the service through VPNs – virtual private networks that hide one's location online – or purchasing overseas phone numbers.
Chinese sellers using ChatGPT to communicate with Western customers benefit from its language-processing capabilities. She told Rest of World she used ChatGPT to generate names for the clothing her company sells abroad, though she requested anonymity due to media restrictions.
"Comfortable," "well-designed," or "environmentally friendly" – those were the criteria ChatGPT used to suggest "Oceanic Wear," "Green Waves," and "Coastal Collective."
Several developers have integrated ChatGPT's API into their own products, providing practical guidance on everything from work reports to relationship advice.
Earlier this month, social media startup Jike launched a ChatGPT-powered site to help users write "polite" emails, solve workplace issues, and apologize to angry girlfriends.
400,000 page views were recorded in its first week, according to developer Gemma Cheng. Chatbots generate work reports (often expected from Chinese tech employees), restaurant reviews, and dream interpretations.
Liu Shuai, a 20-year-old tech worker from Hangzhou, used the site's "comforting girlfriends" chatbot to reassure his jealous girlfriend. He sent his girlfriend an edited version after she forgave him.
As a straight man, I find chatbots extremely useful. "I worry I'll say something wrong. "AI can help me."
Using ChatGPT, and AI in general,
Should be easier, Cheng said. As part of the development team's future plans, users will be charged.
But ChatGPT-powered websites, like Jike's, are grey areas. Tech companies – such as Tencent and Alibaba's Ant Group – have been ordered not to offer access to Chat GPT on their platforms, Nikkei Asia reported in February. WeChat-based Chat GPT-proxy programs suspended.
ChatGPT's responses to sensitive topics censored on the Chinese internet may have alarmed authorities. Chat GPT was accused of adopting a "Western perspective" when referring to Xinjiang human rights abuses. U.S. government could manipulate global narratives with the chatbot, China Daily warned.
Chinese people commonly refer to the Tiananmen Square crackdown as June 4, a popular term used by OpenAI chatbots on Chinese websites. On the Chinese internet, references to the event are strictly censored.
According to Hao Peiqiang, a developer and tech blogger in Tianjin, domestic alternatives to ChatGPT-powered websites would better comply with censorship regulations.
Chinese tech giants Alibaba and Baidu are developing chatbots, with Baidu's Ernie set to launch in March.
Liu Shuai, a tech worker who used Jike's website for relationship advice, has used it for many other things as well. Through its "product review" chatbot, he wrote cat food reviews and helped a friend navigate office politics.
SEE ALSO:
Top 9 Free Email Marketing Platforms For Startups In 2023
Tesla Steering Wheels Detach From 2 Moving Vehicles, According To U.S. Regulators