Bold Ideas, Bold Ventures: A Closer Look at Some of the Most Innovative Companies in Thailand
Thailand is home to some of the most innovative and cutting-edge companies in the world. In this article, we will take a closer look at three companies that are setting new standards for innovation and excellence. Join us as we explore the bold ideas and ventures that have made these companies stand out from the rest.
Filling the Global Demand for K-Beauty Products
COSMAX Thailand is a subsidiary of the COSMAX Group, the global leader in Korean beauty and health products. As the Global No.1 ODM manufacturer for K-Beauty & Health products, COSMAX Group is trusted by over 600 beauty companies worldwide, including 15 of the world's Top 20 beauty brands.
With production facilities and a high-end R&I center located in Thailand, COSMAX Thailand is uniquely positioned to supply cosmetics, health products, and functional foods to a wide range of global partners.
Founded in 2017, COSMAX Thailand has rapidly expanded its operations and established a reputation for excellence in the cosmetics industry. The company's state-of-the-art facilities, coupled with its team of experienced professionals, have enabled it to become one of the most trusted names in the industry.
COSMAX Group's commitment to quality and innovation has earned it numerous accolades and awards, including the "Innovation Excellence Award" of L'Oreal. From skincare to makeup products, the company's extensive product line has something for everyone, making it a go-to choice for beauty brands looking for high-quality cosmetics that are both effective and affordable.
Professional Spa Products Tailored to Meet Client Needs
When it comes to relaxing and rejuvenating spa experiences, Alodia is a name that resonates with quality and excellence. Located in the bustling city of Bangkok, Alodia is a spa products manufacturer that specializes in producing massage oils for professionals. Their range of carrier oils, aromatherapy massage oils, and functional massage oils caters to both domestic and international markets, offering a natural and luxurious experience to customers around the world.
Founded with the aim of catering exclusively to the professional market, Alodia offers bespoke spa products, freshly manufactured to order with a high level of customization. The company has built a strong reputation in the industry, with a client base that includes prestigious hotels such as Marriott, Sheraton, Hyatt, and Renaissance among many others.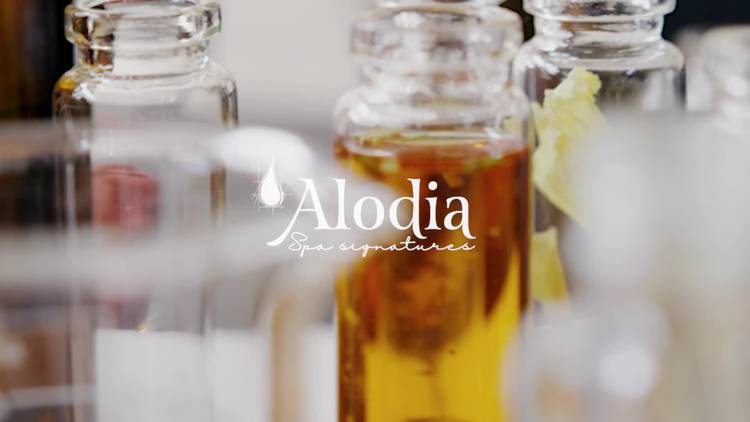 What sets Alodia apart from its competitors is its focus on using natural, locally sourced ingredients in all its products. The company carefully selects essential oils from around the world, blended with natural local ingredients, to deliver a unique spa experience to customers.
Alodia's team of experts works closely with clients to understand their specific requirements, and then designs handmade, quality spa products customized to their client's expectations.
Alodia's range of products goes beyond massage oils, including aromatherapy oils, scrubs, body and facial masks, and essential oils. All these products are manufactured with a simple and efficient formulation that helps optimize the operations of spa operators and independent therapists while ensuring customer satisfaction.
The Future of Women's Sexual Health and Well-Being
Rejuvet Clinic, located in Bangkok, offers innovative services and treatment plans specific to women's sexual health and age-related needs. The clinic has been recognized as the No.1 Top Treatment Provider in Thailand for three consecutive years from 2019 to 2021. The clinic aims to help women enhance their beauty and take care of their health, prevent and treat sexual problems, and improve overall well-being.
One of Rejuvet Clinic's innovative treatments is the New Thermiva, a non-invasive radiofrequency technology to stimulate collagen production to tighten the vaginal canal, reduce dryness, and treat urinary incontinence. Unlike other vaginal tightening clinics, Rejuvet Clinic provides repair technology to rejuvenate the vaginal tissue, resulting in more natural-looking results.
The clinic also offers Biotherapy, a treatment that uses specific points to manage hormonal imbalances, perimenopause, menopause, adrenal fatigue, and sexual dysfunction. One of the more groundbreaking treatments is Golden Placenta, a biotherapy treatment that uses stem cells, vitamins, and minerals to help reduce inflammation, improve collagen production, and promote regeneration.
Overall, Rejuvet Clinic provides innovative and effective treatments to help women enhance their sexual health, beauty, and overall well-being. The clinic's personalized approach, combined with its innovative technologies and treatments, has earned it recognition as the No.1 Top Treatment Provider in Thailand.