Bank Failures in US and Europe Impaction Thailand's Exports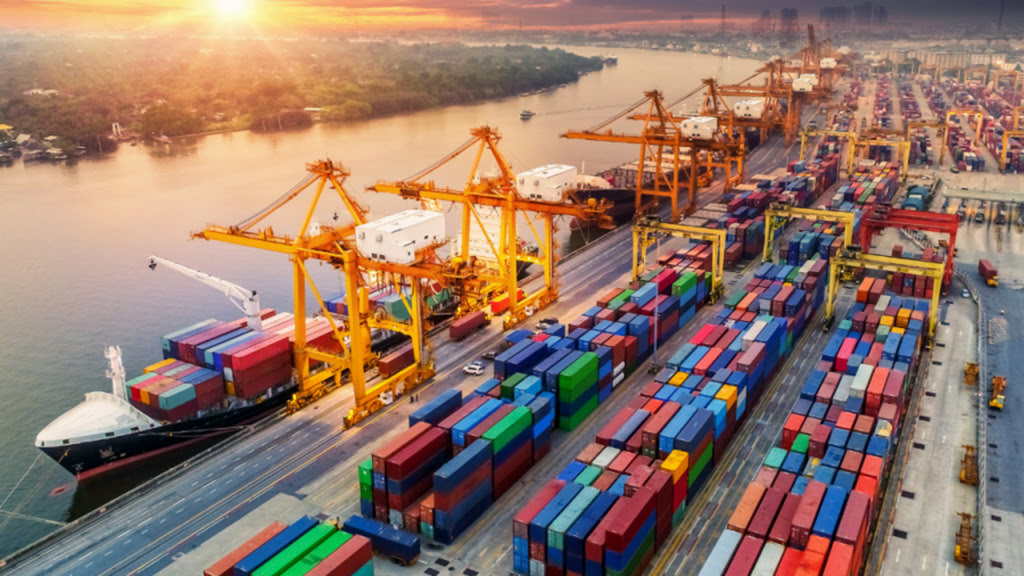 Thailand's Office of Industrial Economics, reports Thai exports are likely to be indirectly affected by banking problems in the United States and Europe, slowing an already sluggish sector and causing a drop in the Manufacturing Production Index (MPI). (OIE).
The index fell 0.45% to 98.9 points on a monthly basis in February, and the March MPI is unlikely to improve as foreign demand for Thai products remains weak amidst a sluggish economy in the United States and Europe, according to the director of the OIE, Warawan Chitaroon.
Thai exports could be hampered by banking turmoil in the United States, Switzerland, and Germany, although the local financial sector anticipates a limited impact.
Silicon Valley Bank in California and Signature Bank in New York failed, while 167-year-old Credit Suisse in Zurich required a bailout and shares of Deutsche Bank in Frankfurt declined.
According to Mrs. Warawan, the repercussions of these economic difficulties may become more apparent in March through orders for international goods.
"They may trigger a cautious mood, causing foreign customers, particularly in the United States and Europe, to be more cautious with their spending," she said. This will have a negative impact on Thai manufacturers and exporters, as customers may delay placing orders or request alterations to product specifications.
As a result of sluggish Western economies, furniture exports are a concern, according to Mrs. Warawan, especially for those made from rubber wood. China also increased its furniture production, intensifying global market competition.
The OIE reported a 56.5% annual decline in Thai furniture production in February. The MPI was impacted by decreases in furniture, hard disc drive, and plastic pallet production last month.
Increasing tourist arrivals, particularly from China, were primarily responsible for the index's tourism-related expansion. The production of bags, particularly travel bags, increased by 34.7% year-over-year, while oil refinery output increased by 7.3% in response to the rising demand for jet fuel.
The increase in sugar production was attributable to higher cane production and rising demand from the food and beverage industries.
The increased supply of semiconductors contributed to a 6.6% annual increase in automobile production. Mrs. Warawan believes that tourism will play a significant role in March's MPI.
Thailand's Tourism Confidence Index Weak in First Quarter
The Tourism Confidence Index for the first quarter remained below the pre-pandemic level due to concerns about high energy costs and Chinese companies employing nominees.
According to Chamnan Srisawat, president of the Tourism Council of Thailand (TCT), the index increased two points from the fourth quarter of 2022 to the first quarter of 2023.
The index is lower than the 98 recorded in the first quarter of 2019, and a reading below 100 indicates low confidence.
The increase in confidence was attributed to a busy holiday season, including the New Year and Chinese New Year celebrations.
As a result of China's reopening in January, the number of arrivals from this market increased 68% from December to January.
The index, which surveyed 740 tourism operators in Thailand between February 22 and March 12, also revealed that the private sector was most concerned about electricity bills, with a score of 4.5 out of 5, followed by fuel prices (3.9) and higher travel costs such as expensive airfares and fuel prices (3.5). (3.89).
Lower purchasing power and the Russian invasion of Ukraine received ratings of 3.67 and 3.39, respectively.
Mr. Chamnan stated that additional negative factors persist, including PM2.5 air pollution that choked tourism in Bangkok and Chiang Mai, with the northern province being particularly affected by the smog.
However, concerns about a labour shortage have subsided, posting the lowest score in the index at 2.81, as the industry has hired more staff and only needs approximately 600,000 workers to reach its employment rate prior to the pandemic, according to TCT.
By region, the North and East reported the highest levels of confidence, at 78, followed by Bangkok with 75 and the central region with 69.
At 80, spa and massage, inbound operators, and souvenir shops reported the highest levels of confidence, whereas entertainment venues remained the least confident.
This quarter, the majority of tourism operators anticipate their revenue to reach 64% of the pre-pandemic level, before rising to 68% in the second quarter.
According to him, tourism operators have begun to express concern about Chinese companies flooding Thailand and competing with local entrepreneurs. Mr. Chamnan stated that they are concerned that tourism revenue could eventually leave the country.
A TCT study found that 33% of Thai operators were impacted by Chinese businesses, as the newcomers can attract guests from the mainland by offering cheaper products and services, while primarily employing foreign workers, thereby depriving locals of tourism employment opportunities.
According to the study, the majority of cases were reported in major tourism provinces, including Phuket, Krabi, Phangnga, Prachuap Khiri Khan, Bangkok, Ayutthaya, Chiang Mai, Chon Buri, and Trat, where international visitors accounted for more than 60 percent of the tourism market.
At 40%, spas and massage parlours were hit the hardest, followed by inbound operators and transport businesses, both at 35%. He urged tourism businesses directly impacted by illegal Chinese operators to report the evidence to TCT. Mr. Chamnan stated that the council will help report the issue to the government and attempt to initiate a discussion.