Australian Dollar Holds Firm Despite Robust Data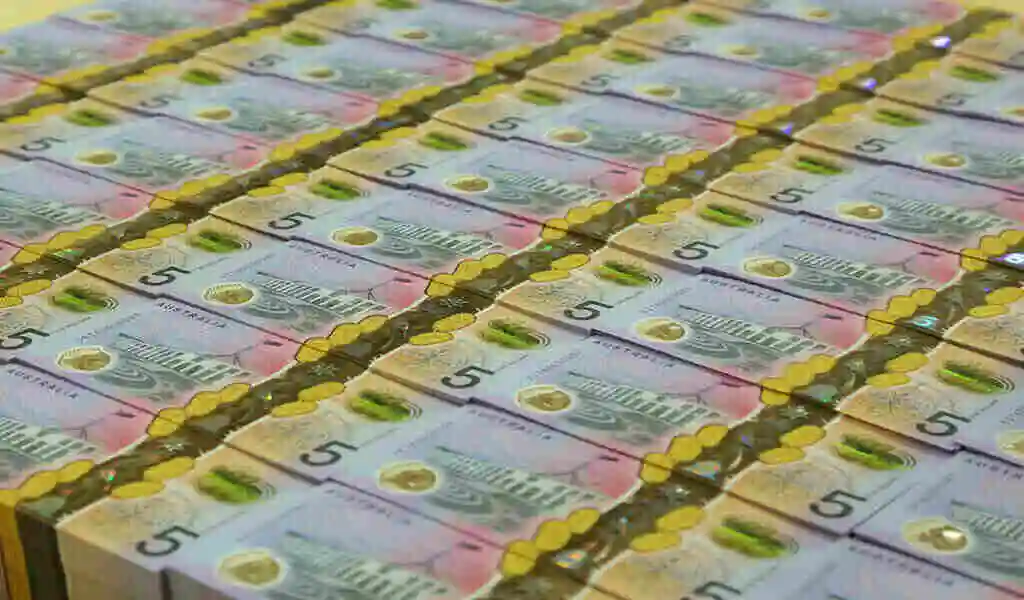 (CTN News) – On Wednesday, the Australian dollar was consolidating recent gains after data released by the Reserve Bank of Australia reaffirmed its case for further increases in interest rates in the coming months.
In the early part of this week, the Australian dollar held steady at $0.6903, not far from its five-month high of $0.6950 reached when the week first began.
Resistance lies at an August high of $0.7009 and a chart target at $0.7136, while support lies at the 200-day moving average around $0.6836, as well as an August high of $0.7009.
At the moment, the New Zealand dollar is holding steady at $0.6375, just slightly below the one-month high of $0.6411 set a few days ago.
Its bull target is a high of $0.6513, which was the high in December. Data from the Australian Dollar Bureau of Statistics showed retail sales increased by 1.4% in November.
This was outpacing forecasts of a 0.6% gain, highlighting the resilience of consumer demand and supporting the Aussie currency.
Traders have responded by narrowing the odds of a quarter-point hike to 3.1% at the RBA's (Reserve Bank of Australia's) next policy meeting on February 7, though there is also the possibility it could take a pause in order to gauge the impact of previous increases.
According to Tapas Strickland, head of market economics at NAB, the primary implication of this study is that there have been no indications so far that monetary tightening has materially affected consumption so far.
The NAB believes that the RBA will raise the cash rate by 25bps in February and March, taking it to 3.60% at the end of the year.
The other data released on Wednesday showed that consumer price inflation picked back up to 7.3% on an annual basis in November. This reversed a surprise dip in inflation the month before.
It is likely that electricity costs will continue to rise in December as a result of the price hike. Furthermore, underlying inflation accelerated to a fresh peak of 5.6% at the end of last month, indicating that cost Australian Dollar pressures have a broader base than previously thought.
There is no doubt that the monthly data need to be interpreted with caution as there are various measurement issues and the outcome Australian Dollar reinforces our view that the underlying inflation rate will remain well over the RBA's own 2-3% inflation target, and that further policy tightening will be required," said Goldman Sachs analysts in a research note.
As per their forecast, the cash rate is expected to peak at 4.1%, while the market is divided between 3.85% and 4.1%, according to their projections.
What is the Australian dollar doing today?
Australian Dollar to Dollar Exchange Rate Today, Live 1 AUD to USD = 0.6888 (Convert Australian Dollars to Dollars)
SEE ALSO:
In New Probe, Pepsi, Coke Soda Prices Are Targeted