7 Tips to Build Trust With Your Roofing Business Clients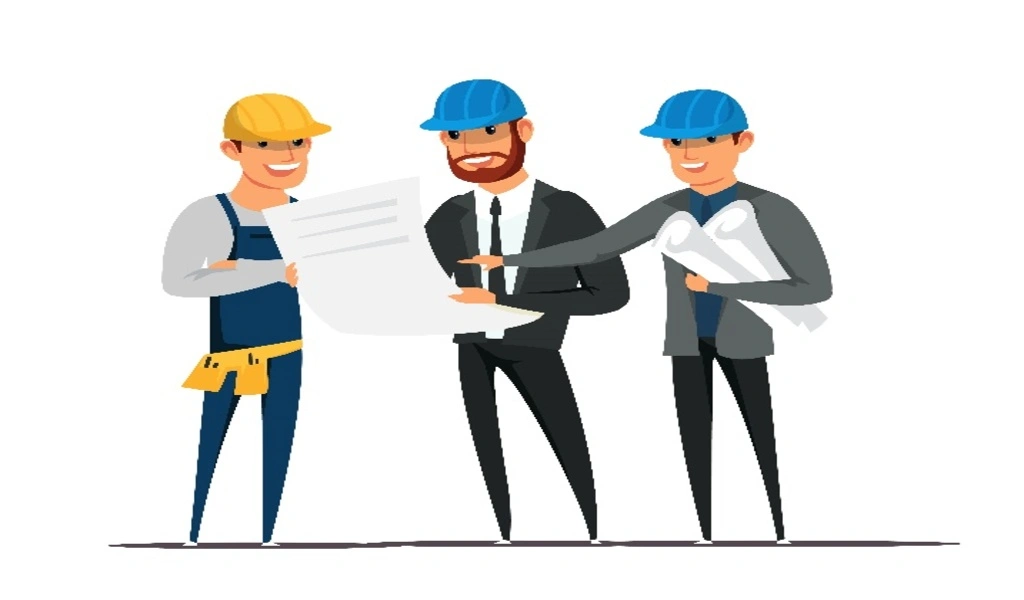 There's no house without a roof, making the roofing industry one of the most lucrative and steady markets throughout the years.
There's always demand for roofing contractors, which is why you must build trust with your clients for retention and referral purposes.
This blog post highlights some of the various ways a roofing company can use to gain roof clients' trust, increase patronage, and ultimately run a successful roofing business.
Factors Clients Consider When Choosing a Roofing Contractor
Before thinking about gaining clients' trust, a roofing company must have first established a platform for interaction where potential customers can access the company and decide whether to work with the company.
Here are some of the factors potential clients consider :
Track Record
A potential customer wants to know how well the roofing business has been delivering services, the past work delivered, and what previous and existing customers think about the business.
The best ways roofing businesses can implement to show this is through online reviews and sections of before and after of recently completed projects.
As a reputable roofing company, you should have a website, and the website must contain positive reviews about your services. Customers will be suspicious if the reviews are all positive, as they want to know the pros and cons of working with your company.
Perks
The mindset of the potential customer or any roofing business is 'why should I choose you?'
Thus, every roofing contractor must be able to sell himself well by highlighting the benefits the customer will gain from working with you and backing it up with proof.
You must convince the customer of your ability to deliver quality service and proffer the best solution to their roofing needs.
Legitimacy
Your potential customer must be convinced about your business legitimacy before giving you a chance to build trust.
You can prove your business legitimacy by carrying the right roofing insurance and registering with reputable agencies like the Better Business Bureau.
Affordability
A roof is a vital part of the house, and roofing projects usually involve a lot of money. While pricing is the last thing a customer will consider when it comes to roofing, it may be the ultimate deciding factor if service quality is the same.
With all these factors in place, building trust with clients becomes easier for roofing contractors. Below are tips on how they can achieve that:
Establish yourself as a credible source of information
As a roofer looking to gain new customers' trust, you must be able to provide them with the right information on everything relating to the roofing project.
Accurate information on roofing maintenance tips, types of materials to use, best practices after the project, etc., can help you retain them. Ensure you prove that you're knowledgeable about roofing and the industry.
Follow through on your promises
The easiest way roofers lose trust is by failing to deliver on promises. The promise may be on delivery time, additional service not in your job (e.g., window replacement, gutter repair, etc.), discounts, etc.
Not rescinding on promises made is one factor that can make existing customers retain your service for future projects.
Implement a streamlined feedback mechanism
The end of the roofing project shouldn't be the end of the relationship. Ensure you create a feedback mechanism allowing your client to share thoughts about your work.
Whether negative or positive feedback, the follow-up process goes a long way in ensuring your business' success.
Beyond demanding feedback, dropping a personalized check-in mail is a way to prove to your clients that you care.
This helps build relationships that can stand the test of time and keep your business afloat in clients' minds. You'd be the first they contact if there's any future need for a roofer.
Respond promptly to client inquiries
Prompt response to the inquiries of existing and prospective customers is another way to make them trust you.
Ensure you keep your contact points active during business hours and beyond (if possible).
It gives the clients a sense of relief that they can always contact you if there's any defect in their roof.
Maintain transparency in all business dealings
It's important to remain transparent throughout the entire process of repairing or installing a client's roof.
Use quality materials, only recommend needed services, and do not unnecessarily inflate the project budget.
These will surely help you earn the client's trust and can open you to more business opportunities through their referrals.
Transparency helps prevent bitter relationships and ensures satisfactory roofer-client interaction.
Get the right insurance and license
Proper licensing can prove the legitimacy of your business, thereby increasing clients' trust in your brand. Carrying the appropriate roofing insurance policy is another vital factor that boosts customers' trust.
Customers are assured of not being liable for any damage or injury that might occur during the project, making them more willing to work with you.
Roofers can always leverage experienced brokers like ContractorsLiability.com to get free quotes and find the correct policy for their business.
Invest on roofing marketing
Roofing companies looking to make more sales must implement effective roofing marketing strategies that can generate leads and ultimately bring more revenue.
Digital marketing, referral programs, search engine optimization, Google ads, social media, and email marketing are effective lead generation mechanisms roofing companies can leverage to gain more leads, improve customer base, and increase revenues.
Small businesses that invest in the right form of marketing strategy usually enjoy unparalleled business growth.
The right marketing strategy improves business market penetration, shapes clients' perspectives about the brand, and brings about more awareness.
Thus, roofing businesses that aim to achieve these should implement relevant marketing strategies.
Conclusion
Clients' trust is vital to any business's success, especially in a competitive niche like the construction industry.
Every roofing company looking to stay above the competition must prioritize building a strong relationship with existing and new clients in any of the abovementioned ways. Independent roofers can also emulate the strategies to enjoy a lasting relationship.
Related CTN News:
Full Review of CBD Tincture from JUSTCBD
How to Stay competitive in your Business and Career