7 Best Affiliate Opportunities In 2021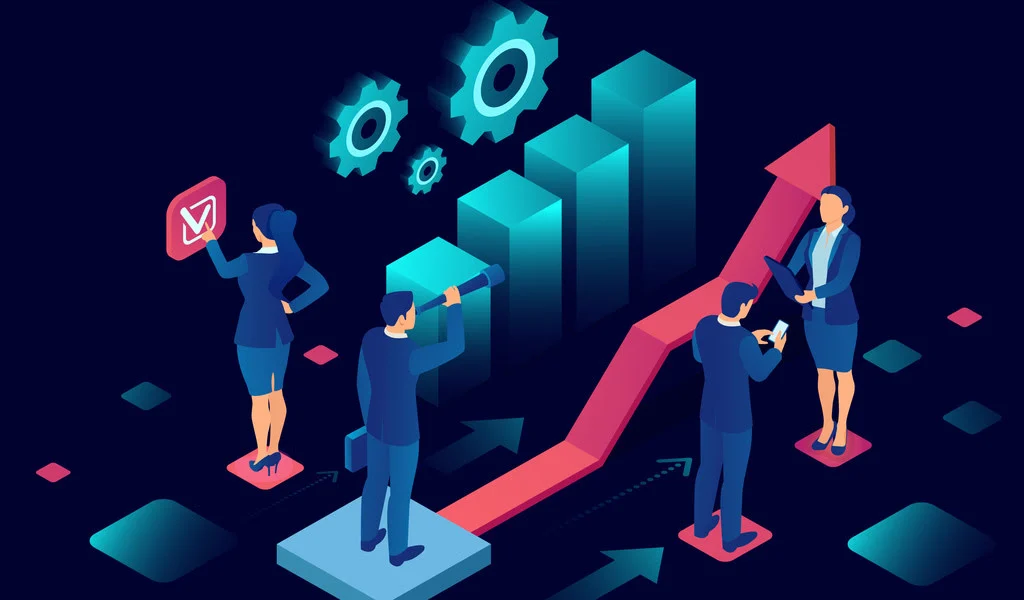 Affiliate Opportunities in 2021: If you've ever promoted a product for someone else to drive sales and earn a tip for it, you're into affiliate marketing. This marketing strategy works as an advertising model. In this case, a company commissions you through a program to drive traffic or leads to their products or services.
Affiliate marketing has been around for years. But, if you're just starting, perhaps, to diversify income, you may be wondering which affiliate program to join and will have you making more money. Here's a comprehensive list of the best affiliate opportunities around:
1. E-Commerce Affiliate Programs
The growth of electronic commerce is unprecedented. The coronavirus outbreak further solidifies it as consumers' habits shift from traditional shopping to online shopping. When talking about the best affiliate opportunities, e-commerce stores are the flagships. There are hundreds, if not thousands, of online brands with unique affiliate opportunities for making more money.
2. Crypto Affiliate Programs
Bitcoin introduced the world to blockchain technology, but it hardly works alone. Other coins, known as alt-coins, are proving immense as Bitcoin for use cases and applications. Beyond the benefits, crypto companies offer mouthwatering commissions for affiliates who can promote their products. These brands may be launching a new coin, providing crypto services, or sharing online materials for crypto learners. Whatever the product is, if you can drive traffic or leads, you're in for some money.
3. Dating Affiliate Programs
No one can ignore the importance of love. People want to find love, and one of the places they go is a dating site. While there's been a surge in the number of people registering for online dating, many websites are looking for more. If you can promote their brands by sharing with your networks, you could make substantial commissions. It's a win-win situation: you help a dating brand grow, and the brand pays you handsomely in return.
4. Web Hosting Affiliate Programs
Ever wondered about the total number of websites in the world? Billions of them. Still, more people want to own a website to improve their respective brands and digital visibility.
Today's world is online, so it's only wise they join in the trend and not feel left out. But, to own a website is to have it hosted on the Internet. Hundreds of web hosting platforms will pay you for recommending their products to others. All you need to do is sign up for their programs, get your referral code, share and convince your social media friends, and start making money.
5. Educational Affiliate Programs
If you're familiar with educational trends, you'd know there's a growing need for online learning. The gap has always been there, but the COVID-19 just made it more explicit. Students prefer the ease and convenience of learning from home to traditional settings. That way, they know they can save on transport costs and keep the environment clean. Now, if you're looking for where the best affiliate programs are, remote learning is the trick. You can make money by simply recommending a course, tutor, department, faculty, or institution.
6. Gaming Affiliate Programs
In a technological world, there are a few real friends, but many virtual companions. While some look for chatmates on social media, others befriend gaming avatars. They play video games to escape the jarring realities of life. This consideration explains the reason for the rise of online gamers. The number keeps growing, and that means there's the demand. Use that to your advantage by recommending a brand's video game product to friends. You can make massive gains by telling your mutuals about products, such as controllers, keyboard mouses, gaming headsets, and gaming mats.
7. Online Marketing Tools Programs
Every brand wants to reach new customers and improve lead conversions. To do that, there are online marketing tools to choose from. It seems the growing number of tools matches the ever-increasing number of online stores.
Although online marketing tools are usually business-to-business (B2B) services, they're in high demand and come with enriching affiliate programs. Some programs reward affiliates for sales, while others compensate for traffic and leads. You can make lots of money by identifying a program with a gap-filling tool, and persuading online businesses to buy it or check out the product.
Conclusion
Affiliate marketing is one of the most rewarding online programs for anyone interested in driving sales and traffic for a company. Of course, you'll get paid for all your efforts. While affiliate marketing has been around for years, it's spotlighted by the outbreak of the virus. Today, there are immense opportunities in the field to leverage. From e-commerce, to crypto, to marketing tools, affiliate opportunities abound.