20 Best Apps To Sell Stuff: Declutter And Make Money Today!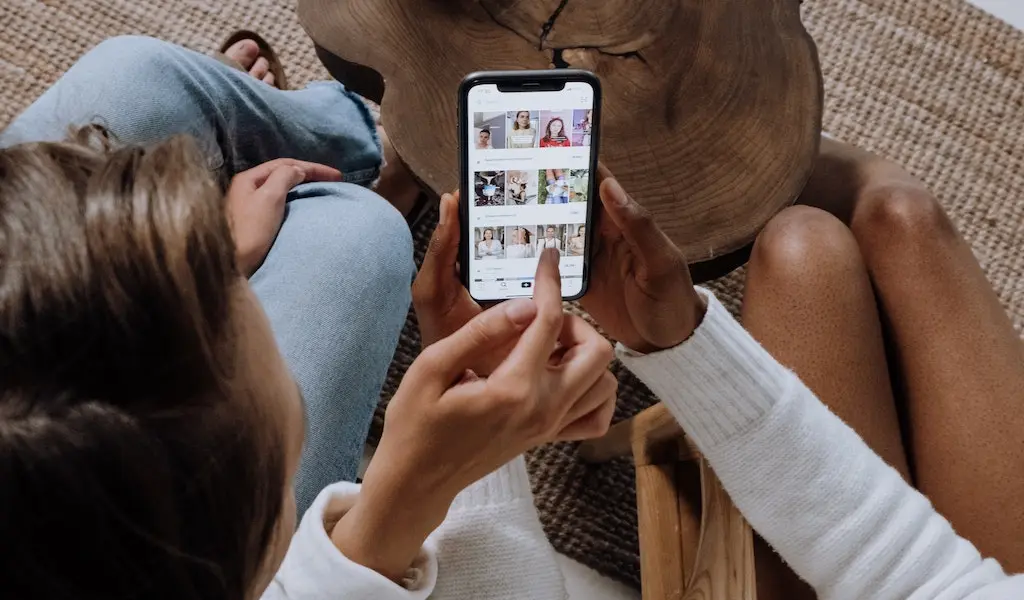 Best Apps To Sell Stuff: In today's digital age, selling your unwanted items has never been easier. Gone are the days of organizing garage sales or placing classified ads in local newspapers.
With the rise of online marketplaces, you can now effortlessly reach a global audience from the comfort of your own home.
However, with the abundance of options available, choosing the right platform for your selling needs can be overwhelming.
Fear not! In this article, we will explore the best apps to sell stuff, each offering unique features and advantages. Get ready to declutter and make some extra cash!
Factors to Consider when Choosing an App
Before diving into selling your stuff, choosing the right app that meets your requirements is essential. Consider the following factors when selecting a selling app:
User-Friendly Interface
Opt for an app with an intuitive and user-friendly interface. Navigating through the app should be simple, allowing you to create listings and manage your sales without any hassle.
A clean and well-designed interface enhances your overall selling experience.
Security and Privacy
Ensure that the app prioritizes the security and privacy of its users. Look for features such as secure payment gateways, data encryption, and protection against fraudulent activities.
Your personal information should be safeguarded throughout the selling process.
Payment Options
Consider the available payment options offered by the app. Look for apps that provide multiple choices such as credit card payments, digital wallets, or cash-on-delivery.
Having a variety of payment methods increases the chances of attracting potential buyers.
Listing and Promotion Features
Evaluate the app's listing and promotion features. The app should allow you to create detailed and appealing product listings, including high-quality images and relevant descriptions.
Additionally, look for features like the ability to highlight or promote your listings to gain more visibility.
Best Apps to Sell Stuff: Making Selling a Breeze
1. eBay: Where Tradition Meets Global Reach
eBay has long been a household name in the world of online selling. With its extensive user base and global reach, this platform offers a fantastic opportunity to sell a wide range of items.
From vintage collectibles to brand-new electronics, eBay caters to various niches.
Its user-friendly interface, secure payment options, and robust seller protection make it an ideal choice for beginners and seasoned sellers alike.
2. Facebook Marketplace: Connecting Locally and Building Trust
Harnessing the power of social media, Facebook Marketplace provides a convenient platform for selling locally. This app connects you with buyers in your area, enabling hassle-free transactions and easy communication.
With the advantage of buyer profiles linked to their Facebook accounts, you can establish trust and authenticity more readily. Selling furniture, clothing, or electronics to neighbors and friends has never been simpler.
3. Depop: Stylishly Sell Your Fashion Finds
Fashion enthusiasts, rejoice! Depop is a popular app that combines the features of an online marketplace with the aesthetics of a social media platform.
Perfect for selling unique clothing, accessories, and vintage items, Depop offers a visually appealing and engaging user experience.
You can build a loyal customer base and earn extra income by showcasing your fashion finds with high-quality photos and connecting with like-minded individuals.
4. OfferUp: The Power of Local Deals
OfferUp provides a convenient way to buy and sell locally. With its geolocation-based search feature, this app helps you connect with potential buyers nearby.
Whether you're selling furniture, electronics, or household items, OfferUp streamlines the process by allowing easy listing creation and secure in-app messaging.
Say goodbye to unwanted items cluttering your home while earning some cash in the process.
5. Poshmark: Elevate Your Closet and Your Earnings
Poshmark is a paradise for fashion-forward individuals looking to sell their clothing, shoes, and accessories. This app focuses on creating a community-driven shopping experience, allowing sellers to curate their virtual boutiques.
With its emphasis on sharing, following, and engaging with other users, Poshmark facilitates networking and increases the visibility of your listings.
Give your closet a makeover and turn it into a profitable venture with Poshmark.
6. Craigslist: The Classic Classifieds Reinvented
When it comes to selling locally, Craigslist remains a tried-and-true option. This online classifieds platform has stood the test of time, providing a simple and straightforward way to sell a wide range of items.
With its extensive reach and diverse categories, you can find a buyer for almost anything on Craigslist. From furniture to job postings, it covers all bases and continues to be a reliable choice for many sellers.
7. Mercari: Sell Anything, Anytime, Anywhere
Mercari is a versatile app that allows you to sell almost anything, from electronics and home goods to beauty products and toys.
With its user-friendly interface and straightforward listing process, you can quickly create attractive product listings.
Mercari also offers a seamless shipping experience by providing prepaid labels, making it convenient for sellers and buyers alike.
8. Letgo: Simplifying Local Selling
Letgo focuses on local selling, enabling you to connect with buyers in your area easily. This app boasts a simple and intuitive interface, making creating listings and communicating with potential buyers a breeze.
Letgo also offers a unique feature called "Letgo Reveal," which uses image recognition to auto-populate listing details, saving you time and effort.
9. OfferUp: Safe and Secure Transactions
OfferUp, mentioned earlier, prioritizes local deals and emphasizes safety and security. The app includes user ratings and reviews, as well as a TruYou verification system that adds an extra layer of trust.
With OfferUp's buyer and seller protections, you can feel confident throughout the selling process, knowing that your transactions are secure.
10. Gumtree: Connecting Communities for Convenient Sales
Gumtree is a popular app for selling used items locally, particularly in the United Kingdom and Australia. It offers a vast range of categories, from household items to vehicles and jobs.
With its robust search functionality and the ability to create eye-catching ads, Gumtree helps you quickly connect with potential buyers in your community.
11. Wallapop: Embrace the Thrill of Local Bargains
Wallapop is an app that emphasizes the joy of finding local bargains. By allowing users to browse items available nearby, it fosters a sense of excitement and encourages spontaneous purchases.
With its straightforward listing process and chat functionality, Wallapop facilitates seamless transactions between buyers and sellers.
12. Vinted: Selling Secondhand Fashion Made Easy
Vinted caters specifically to the sale of secondhand clothing, shoes, and accessories.
Whether you're decluttering your wardrobe or looking for pre-loved fashion gems, this app provides a platform for fashion enthusiasts to connect.
With its focus on sustainable fashion and community engagement, Vinted offers a unique selling experience.
13. 5miles: Discover Local Treasures
5miles is an app designed for local selling and buying, with a twist. In addition to selling various items, you can also find local services, jobs, and housing options.
Its geolocation-based search feature enables users to explore what's available within a 5-mile radius, fostering a sense of community and convenience.
14. Tradesy: High-End Fashion at Your Fingertips
Tradesy is a premier platform for selling high-end fashion items, including luxury brands and designer pieces.
The app's focus on authenticity verification and its curated marketplace create a trusted environment for buyers and sellers. If you have high-quality fashion items to sell, Tradesy is an excellent platform to consider.
15. Poshmark: Share Your Style, Make a Sale
Poshmark, previously mentioned, is worth highlighting again due to its unique selling features. The app encourages social engagement and sharing among its users, increasing the visibility of your listings.
By showcasing your personal style and connecting with like-minded fashion enthusiasts, you can elevate your sales on Poshmark.
16. Carousell: A Carousel of Selling Possibilities
Carousell is a versatile selling app that allows you to list and sell various items, from electronics and furniture to fashion and beauty products.
With its intuitive interface and helpful features such as chat messaging and in-app payment options, Carousell streamlines the selling process and helps you connect with potential buyers effortlessly.
17. VarageSale: A Safe and Friendly Selling Community
VarageSale is an app that prides itself on creating a safe and friendly environment for buying and selling locally.
It features community moderators who ensure that listings meet quality standards and that users follow ethical practices.
With VarageSale's emphasis on building a trusted community, you can sell your items with peace of mind.
18. OfferUp: Virtual Garage Sales Made Simple
OfferUp, previously mentioned, is a standout app for its seamless local selling experience. Its virtual garage sale feature allows you to create a virtual storefront where buyers can browse through your items conveniently.
By categorizing your listings and providing detailed descriptions, you can recreate the charm of a traditional garage sale in a digital space.
19. Shpock: Shop in Your Pocket
Shpock, short for "Shop in Your Pocket," is an app that combines the convenience of online selling with the thrill of finding local treasures.
With its intuitive interface and personalized recommendations, Shpock makes it easy for buyers to discover unique items nearby.
As a seller, you can benefit from the app's user-friendly listing process and chat functionality.
20. Facebook Buy and Sell Groups: Tapping into Niche Communities
In addition to Facebook Marketplace, Facebook Buy and Sell Groups offer a fantastic opportunity to tap into niche communities and sell specialized items.
Whether you're selling antiques, handmade crafts, or specific collectibles, joining relevant buy and sell groups can connect you with passionate buyers who share your interests.
Conclusion
Thanks to the advent of online marketplaces and selling apps, decluttering your space and making extra cash has become easier than ever before.
In this article, we've explored the best apps to sell stuff, each offering unique features and advantages to suit your selling needs.
From the global reach of eBay to the local connections facilitated by Facebook Marketplace and OfferUp, there is a platform for every type of seller.
Whether you're selling fashion items on Depop and Poshmark, or exploring local bargains on Letgo and Wallapop, these apps provide user-friendly interfaces, secure payment options, and the ability to connect with a vast pool of potential buyers.
It's important to familiarize yourself with each app's features, fee structures, and policies to make the most informed decisions about which platforms to utilize.
Additionally, take the time to capture high-quality photos, write detailed descriptions, and engage with potential buyers to enhance your selling experience and increase the likelihood of successful transactions.
Remember, selling on these apps is not limited to used items. Many platforms also cater to brand-new products, niche markets, and even services.
Whether you're looking to declutter your home, start a small business, or connect with buyers who share your passions, the best apps to sell stuff offer a wealth of opportunities.
So, embrace the power of these online marketplaces, and unlock the potential to turn unwanted items into extra income. Happy selling!
RELATED CTN NEWS:
How To Get Rid Of Split Screen On iPad? – (2023)
10 Best Online Marketplaces: Finding The Ultimate Platform For Your Needs
How To Retract A Bid On eBay: Tips To Navigate The Platform Confidently