What Approach Is Required To Find The Best Used Car?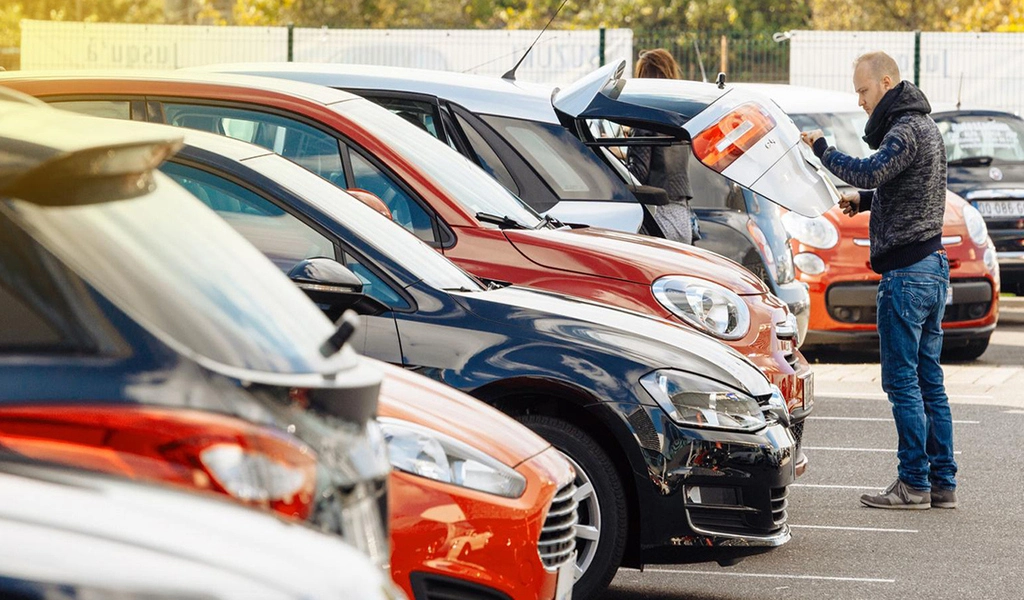 Purchasing a secondhand automobile might be an inexpensive method to obtain a vehicle. However, before finalizing your purchase, you must do a comprehensive check.
Following a complete checklist might help you make an educated decision and avoid any future difficulties in getting used cars in Montclair.
This article will walk you through the comprehensive checklist for checking a used automobile, including everything from the appearance to the interior, engine, and test drive.
External Examination:
Physical Condition: Examine the car's body for corrosion, dents, or scratches. Examine the panels thoroughly to confirm that they are perfectly aligned, suggesting that the vehicle has not been in a serious accident.
Paint Quality: Look for discrepancies in color or texture that might suggest past repairs. In addition, look for inconsistent paint on different body areas, as this might indicate concealed damage.
Tyre Condition: Examine the tyres for proper tread depth and equal wear. Uneven wear patterns may suggest a problem with alignment or suspension.
Check that all external lights, including headlights, taillights, brake lights, and turn signals, are working properly.
Interior Examination:
Upholstery and Odor: Examine the seats, carpets, and floor mats for rips, stains, or odors. Strong odors may indicate water damage or other underlying concerns.
Controls and Features: Check the operation of all controls, including the air conditioning, heating, power windows, locks and infotainment system.
Seats and safety belts: Ascertain that all chairs may be adjusted and reclined as desired. Check that the seatbelts retract and latch securely.
Engine Examination:
Check the levels of the oil, gearbox fluid, brake fluid, coolant and power steering fluid. Low fluid levels might suggest a leak or insufficient maintenance.
Examine the battery for corrosion or leaks. Inquire about its age and whether it has just been replaced.
Engine Bay: Look for symptoms of oil leaks, loose cables, or worn-out belts in the engine bay. A well-maintained engine compartment is usually clean and free of excess grease or debris.
Driving Experience:
Start-Up: Take note of how readily the automobile starts and any peculiar noises made during ignition. Look for any knocking, rattling, or unusual vibrations.
Acceleration and Braking: Put the automobile through its paces in a variety of driving circumstances. Check that the vehicle reacts quickly and smoothly, with no hesitation or odd noises.
Steering and Suspension: Drive over bumps or uneven surfaces to test the steering responsiveness and the suspension. Excessive bouncing or clunking sounds might indicate suspension problems. Shift through all ratios to ensure smooth transitions with no slippage or jarring shifts.
When checking a used automobile, it is critical to employ a rigorous checklist to identify any potential flaws and make an educated decision. Evaluating each component thoroughly, from the appearance to the interior, engine, and test drive, might help you prevent costly problems in the future.
Remember, if you lack competence or are confused about the inspection procedure, consider hiring a professional mechanic to ensure a comprehensive examination of the car.
With this ultimate checklist at your disposal, you can confidently traverse the used automobile market and discover a dependable and well-maintained vehicle that fulfils your requirements.
Related CTN News:
Mercedes EQB Review: A Detailed Look at Mercedes-Benz's Latest Electric SUV
20 Highest Paying Jobs For Teens: Earn Money While Building Skills
How To Block Vehicle GPS Tracking: Tips And Tricks To Keep Your Location Private