2024 Mercedes-AMG CLA 45 S Makes 416 Horsepower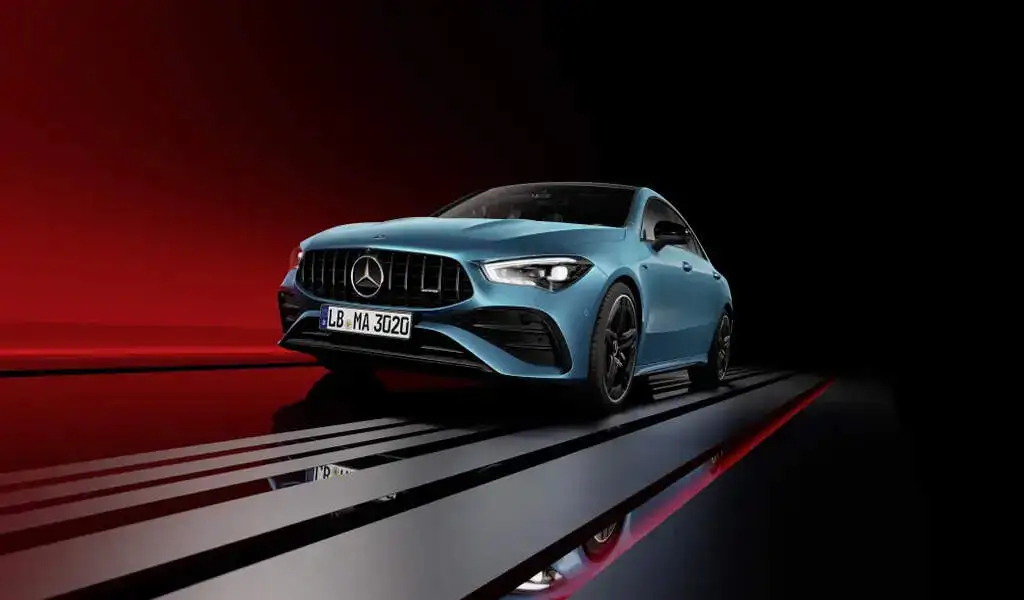 (CTN News) – The current generation CLA was introduced a few years ago by Mercedes-Benz, which means that it is time for a refresh as the vehicle has been around for quite some time.
There are a number of changes that have been made to the styling of the updated 2024 CLA, however you might not notice them without comparing it to the old one.
As far as the exterior is concerned, there have been very minor changes, although they do make the car look more attractive.
As for the front and rear ends, both have been tweaked, but the CLA's already an attractive sedan, so we're not exactly upset Mercedes didn't do more for it.
Among the most interesting features of the Mercedes-AMG CLA 45 S is its engine.
As engineers figured out how to squeeze even more power from a 2.0-liter turbocharged four-cylinder engine, they were able to bring the engine's total up to 416 hp and 369 lb-ft of torque, resulting in a combined total of 416 hp and 369 lb-ft of torque.
In total, it's an increase of 34 horsepower, and that's enough to propel the all-wheel-drive CLA 45 S from 0 to 60 mph in just four seconds flat.
The E39 M5 has twice the cylinders, so it has more power than the E39 M5.
It was the previous-generation AMG CLA 45 S that held the record for most powerful production four-cylinder engine, but it has recently been surpassed by the upcoming hybrid C63's 469 horsepower engine.
Under the CLA 45 S is the CLA 35, which makes only 302 horsepower and accelerates to 60 mph in 4.8 seconds. Its performance is not nearly as impressive as its heftier brother's, but let's not pretend it isn't quick.
There is also a mild-hybrid system available on the CLA 35, which promises "almost imperceptible" engine start-stop technology and can add up to 13 horsepower when needed.
You will only get 221 horsepower with the base CLA 250, which is front-wheel drive (all-wheel drive is optional). In spite of this, it is equipped with the same mild-hybrid system as the Mercedes CLA 35, allowing it to reach 60 mph in 6.3 seconds.
The most noticeable change inside is the distance between the seats. Since the infotainment system has been upgraded, the old trackpad controller is no longer required and has been removed.
As well as supporting Apple CarPlay and Android Auto wirelessly, the parking package and mirror package are now standard equipment.
As well as a range of trim and upholstery colors, there are a few other options available, such as a heated steering wheel and an upgraded Burmester sound system.
Mercedes has not yet announced Mercedes pricing for the updated CLA, but it is expected to go on sale later this year.
What does AMG mean on a Mercedes?
Aufrecht Melcher Großaspach
Sep 14, 2021. The AMG®designation on certain Mercedes Benz vehicles stands for "Aufrecht Melcher Großaspach." The first two words are the last names of Mercedes' founders, Hans- Werner Aufrecht and Erhard Melcher. The last word, Großaspach, is the name of a city in Germany where Aufrecht was born.
SEE ALSO:
RTR's S650 Mustang Prototype Pays a Visit To The Garage
Tesla's Self-Driving Video Appears Staged: Engineer