Paint-by-Numbers: The Cool Trend That Helps You Grow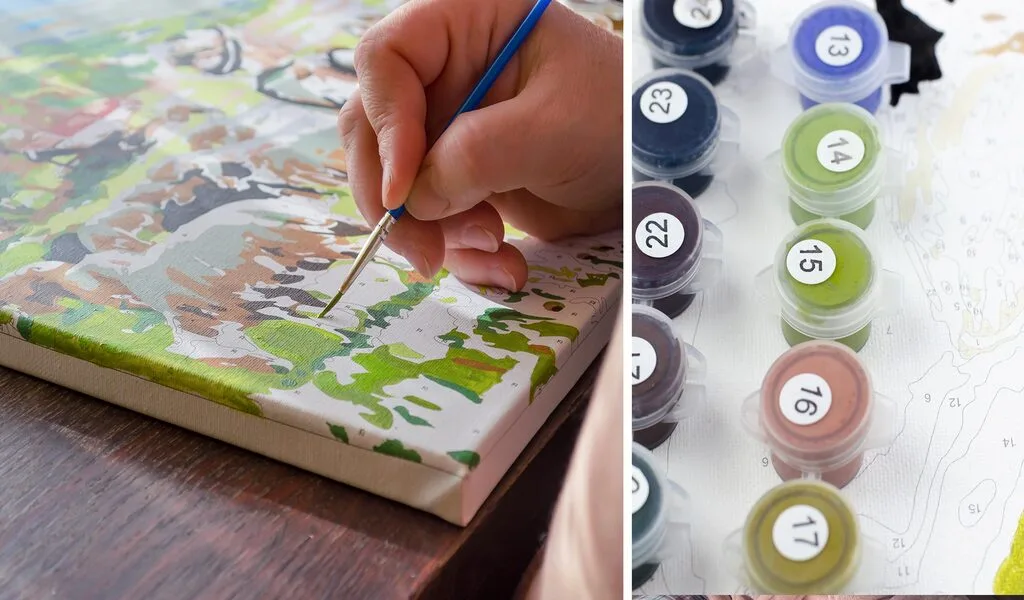 Paint-by-numbers kits have reemerged in mainstream society recently, which may have many of you wondering about it.  What is the allure of something as simple as a paint-by-numbers kit? Well, there are several solid reasons and advantages for using paint-by-numbers kits but first, let's have a look at what exactly the original paint-by-numbers kits have?
The paint-by-numbers sets enable users to take a seat with everything packed! For some paint-by-numbers kits, everything you need to finish the painting is included in the package; for others, they are just a method to be imaginative while still enjoying the convenience.
While if you attempted to paint by yourself, you would have to purchase the canvases, paintbrush, colors, and everything else. That's why the kit includes everything you need to get started and complete with all your triumphs laid out before you.
Paint by numbers is a type of creative art that uses a canvas with a pre-drawn pattern of the picture, tiny containers of acrylic/oil color, and a paintbrush. The drawing has numbered regions, with each number corresponding to a different hue.
Each color pot supplied matches the number on the canvas's defined areas. Even though many people see this art style as basic, it offers some advantages. Painting by numbers is appropriate for persons of different ages and enhances their cerebral ability.
Let's explore the other advantages: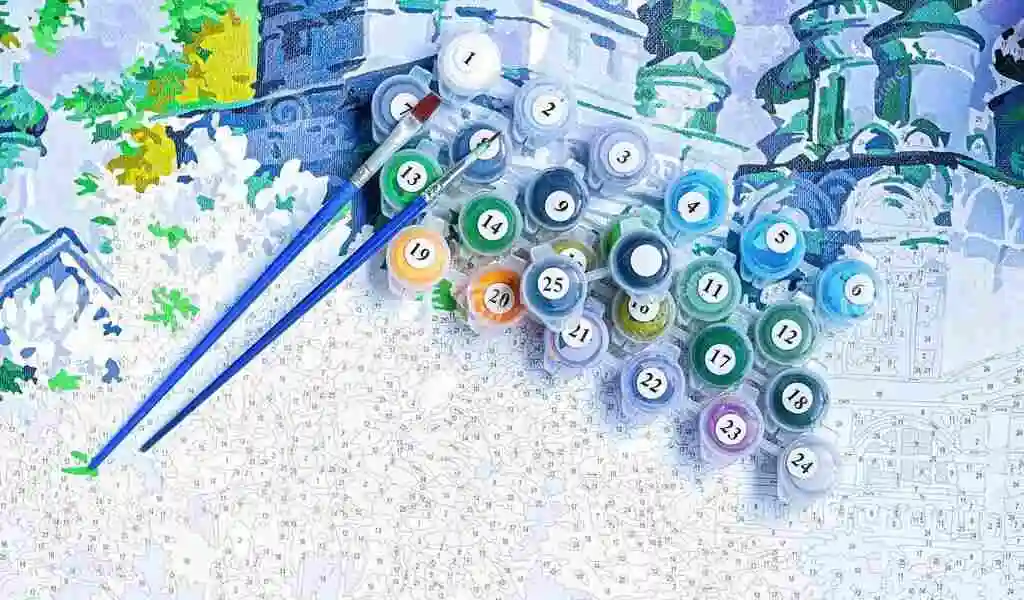 1. Making art approachable to everybody:
There are many art fans all around the world, and while they adore artwork, they never feel brave enough to make their own. This method has the benefit of ensuring art is accessible to people of all creative talents and ages.
This artistry has many advantages to offer the world. Whether you are an art student or a novice, trying to get into the art industry, or simply want to unwind on vacation. This painting technique enables people to interact as beginners and accomplish the unthinkable.
2. Say no to anxiety and stress:
One of the initial advantages of numbered coloring is that it has a beneficial impact on both our emotional and physical health. It surely reduces tension and allows us to openly express oneself through a suitable route without even being misinterpreted or colliding with the views and mindsets of others.
Several psychologists agree that releasing sentiments via art might benefit patients who are dealing with psychiatric disorders because art is about expressionism. As a result, using numbered paintings to settle disputes and challenges in expressing other mental elements is a popular alternative.
We've all discovered ourselves running behind schedule as we try to deal with our daily lives and the troubles and worry that come with it. Anxiety is on the horizon for everyone, whether you are a scholar or a consultant.
Pain-by-numbers is a way of self-exploration that, like meditation, requires the creator to focus on the present. It contributes to the creation of a quiet atmosphere in which you find yourself encircled by your absolute favorite materials, calmly engrossed in the paintings, while your tension melts away.
3. Improves concentration:
Because numbered painting is a meticulous process that involves discipline, it enhances concentration. In practice, the craftsman must paint in the specified numbered regions with the appropriate color on the pre-drawn board.
Any mishap would cause the artwork to be ruined. Furthermore, applying too much paint or letting the paintbrush unchecked may cause them to dry up, making the painting procedure more difficult. These elements need a high level of attention. Furthermore, Paint-by-Numbers and mindfulness are inextricably intertwined and assist craftspeople to maintain psychological integrity; focusing on the artboard makes them self-aware.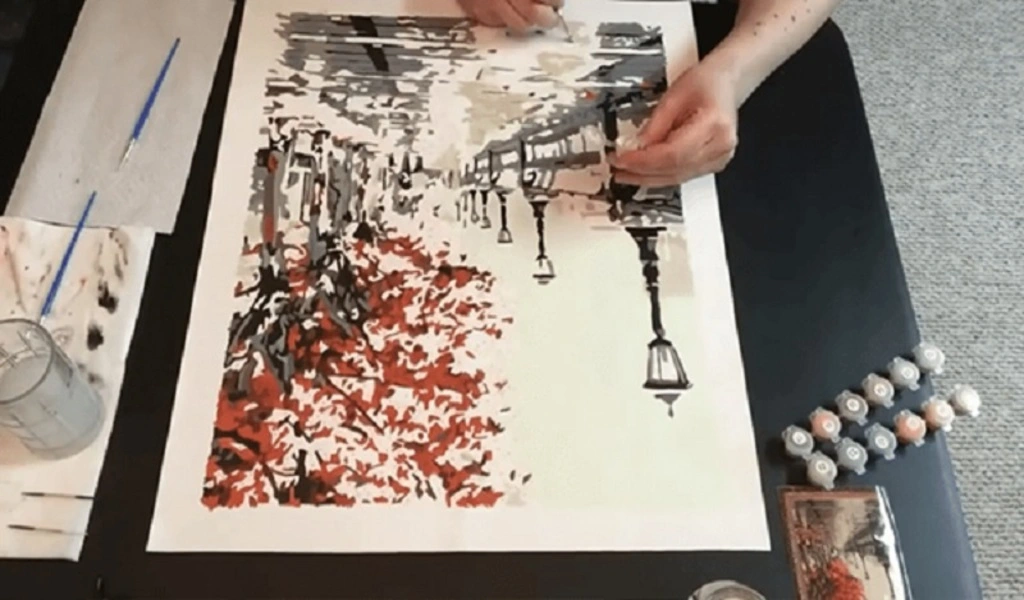 Painting by Numbers provides several psychological advantages, as well as aiding in the development of creativity and timeliness.
4. Developing imagination:
This kit comes in a multitude of prints, which allows you to see objects from a variety of angles and gives you a creative outlet to represent yourself. This art form allows you to participate in creative work without needing many talents, which is ideal for most individuals. The fairly simple processes make it even easier to produce a masterwork and seem like a great artist.
Verbalism is expressed via art. It is a technique to communicate not just feelings but also concepts and ideas. Paint-by-Numbers teaches us how to regulate our emotions and express them artistically.
Everybody can create art using Paint-by-Numbers. Break the rules and let your imagination go wild with your color combination. We have a wide range of options to choose from. Be it a simple horse paint-by-numbers painting or a landscape painting, we got them all!
Finally, when you complete your painting, you will have your very own work of art which you may use to demonstrate your creative ability. Rather than spending a fortune on pricey artwork, consider this a less expensive alternative. To summarize, numbered artwork is a dynamic pastime that you can improve and become a master at with little exertion.
Related CTN News: